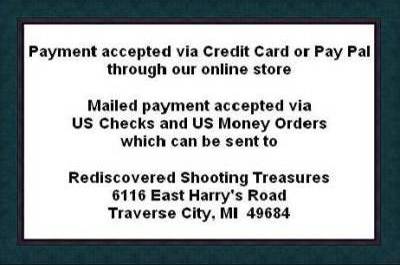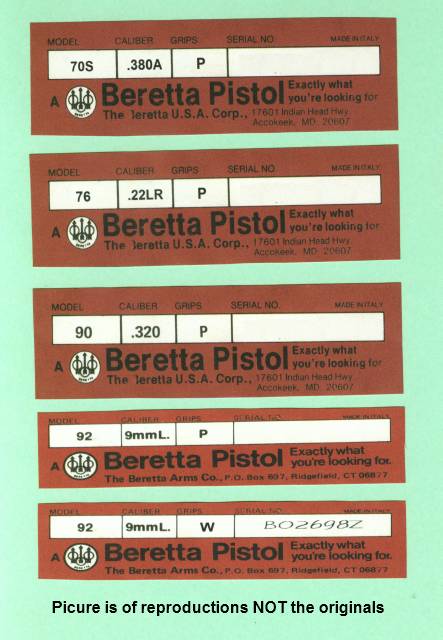 Examples are shown. The labels can be printed for any model with caliber and grip type printed and the serial number either left blank or printed on the label as you prefer. Price is per label. If you have a box but the label does not match your handgun then here is a chance to make it match. The labels are peel and stick for your convenience.
Contact me via email with questions (link above).
Item # 0017 - $9.95 per label plus shipping.