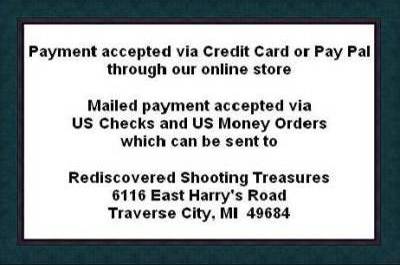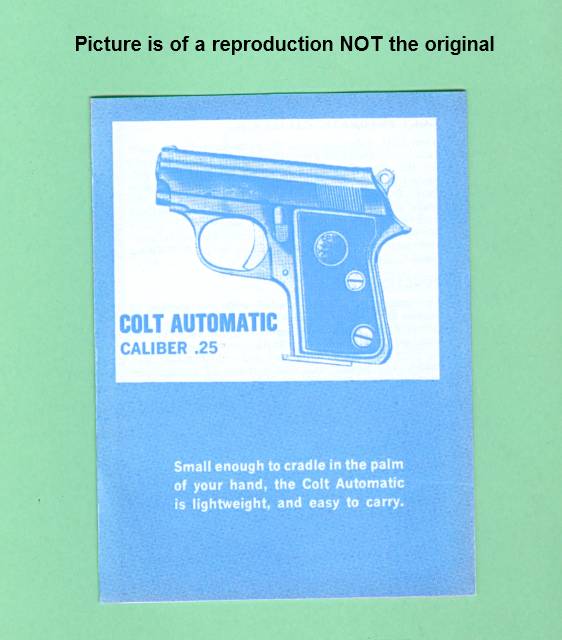 Colt Automatic .25 pistol factory owners instruction manual reproduction. This is a 1972 vintage document. Please see my other listing for the 1968 vintage .25 Junior Manual. Printed from high resolution scans of an original with natural aging captured for enhanced display value. Printed at the correct size in full color. Folded sheet forming 6 pages covering description, functioning, safety devices, carrying, care and cleaning, owner lever disassembly and warranty information. This is the manual that came from the factory with your firearm when new. Great information and a nice display item.
Item # 0336- $5.95 plus shipping.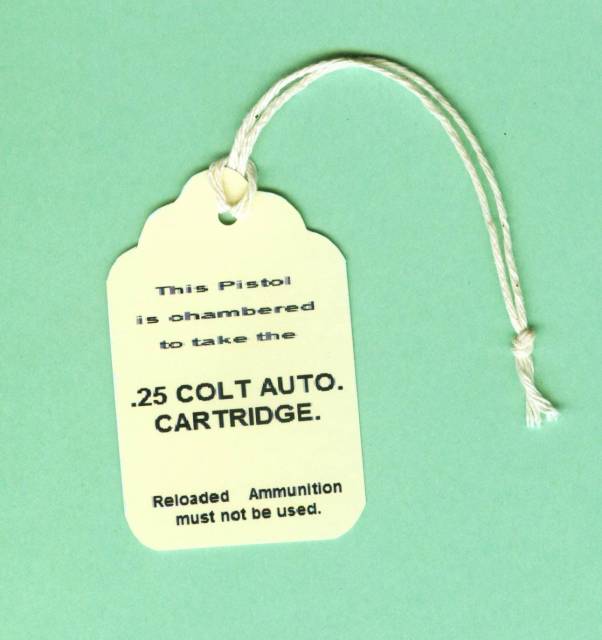 Colt .25 Automatic trigger guard hang tag reproduction. Modeled from an original and printed in full color on correct weight stock at the correct size.
Item # 0089 - $2.75 plus shipping.