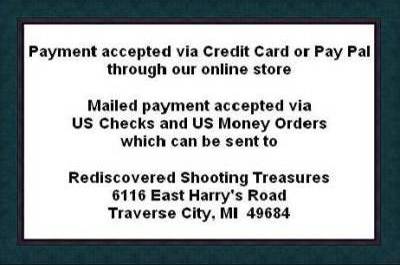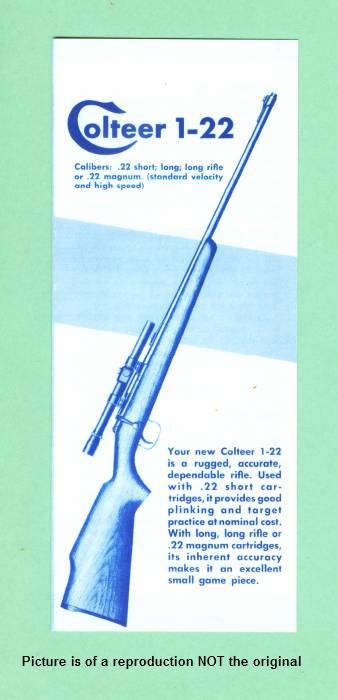 Colt Colteer 1-22 factory instruction manual reproduction. Made with quality scans of an original. Folded paper forming 4 pages covering description, operation, ammunition, safety, care and cleaning, sighting and warranty information. Great information and a nice display item.
Item # 0151 - $4.95 plus shipping.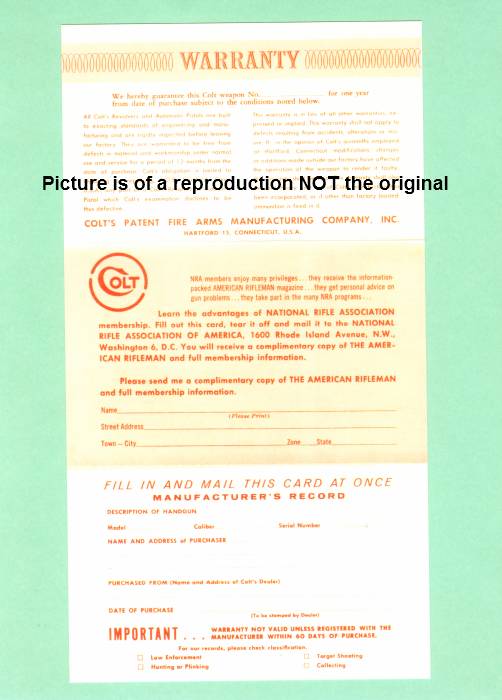 This is a reproduction of the trigger guard hang tag that came on all the Colt handguns of this era. Nearly all the originals were discarded by the first owner but here is a chance to complete your Colt's paper work set.
$4.95 plus shipping.