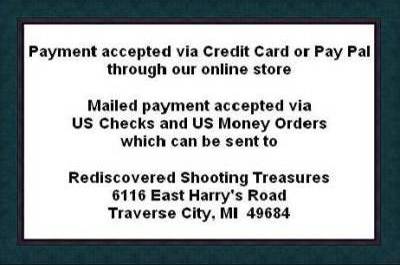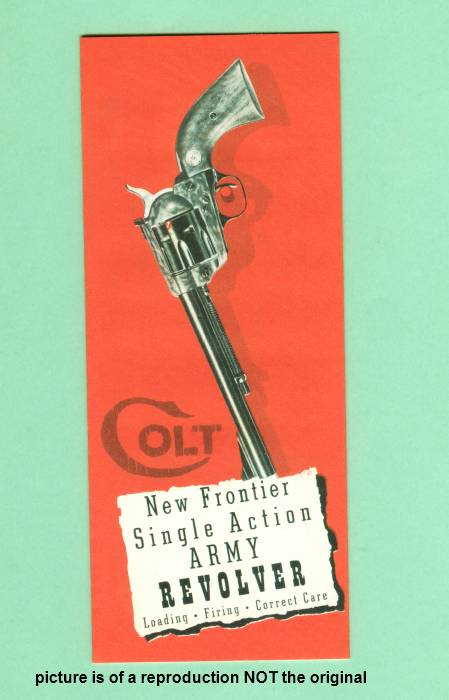 Colt New Frontier Single Action Army factory instruction manual reproduction. Reproduced with high resolution scans of an original. Printed on correct weight papers at the correct size in full color. Large two sided document with pictures and text covering, description, action, safety position, half cock position, full cock position, loading, unloading, removing the cylinder, cleaning, calibers, parts diagram and parts list plus a warning not to fan the gun and a description of the warranty. This is the manual that came from the factory with your firearm when new. Great information and a nice display item.
Item # 0131 - $6.95 plus shipping.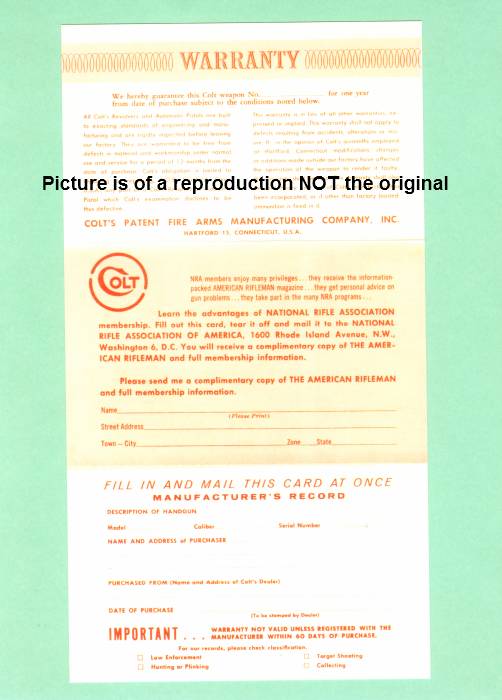 This is a reproduction of the Colt provided warranty card. Two sided heavy stock like the original.
Item # 0088 - $4.95 plus shipping.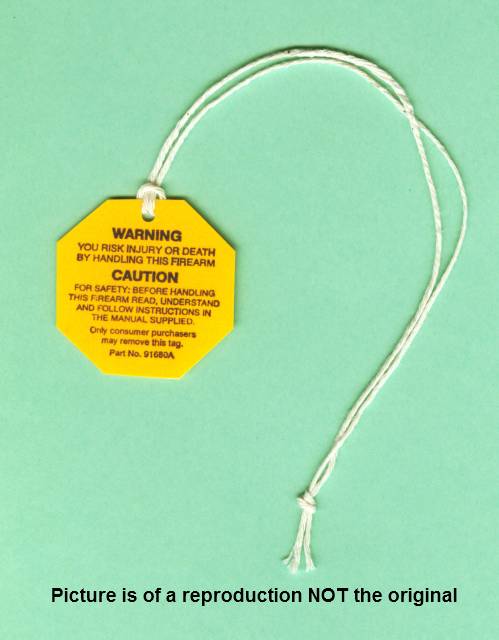 This is a reproduction of the trigger guard hang tag that came on all the Colt handguns of this era. Nearly all the originals were discarded by the first owner but here is a chance to complete your Colt's paper work set.
Item # 0099 - $1.25 plus shipping.