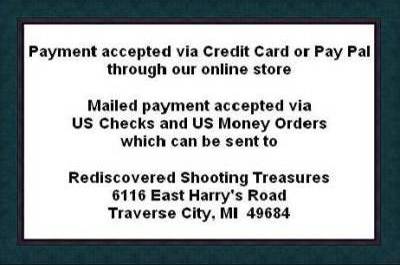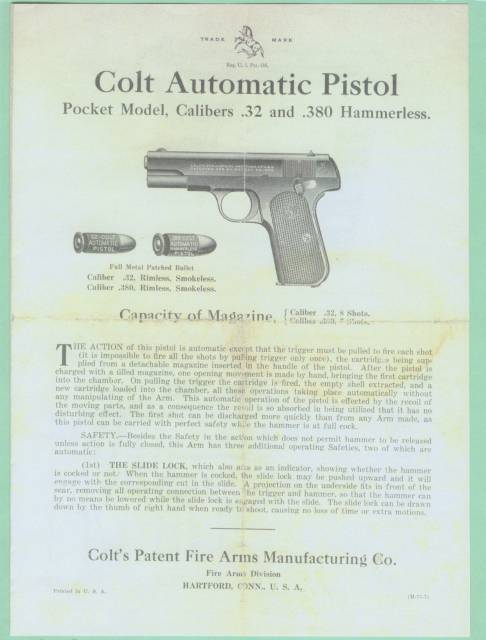 Colt Pocket Model 32 & 380 Automatic Pistol factory instruction manual reproduction. Made with quality scans of an original. Four pages covering safety, disassembly, reassembly, a parts diagram and parts list.
Item # 0133 - $6.95 plus shipping.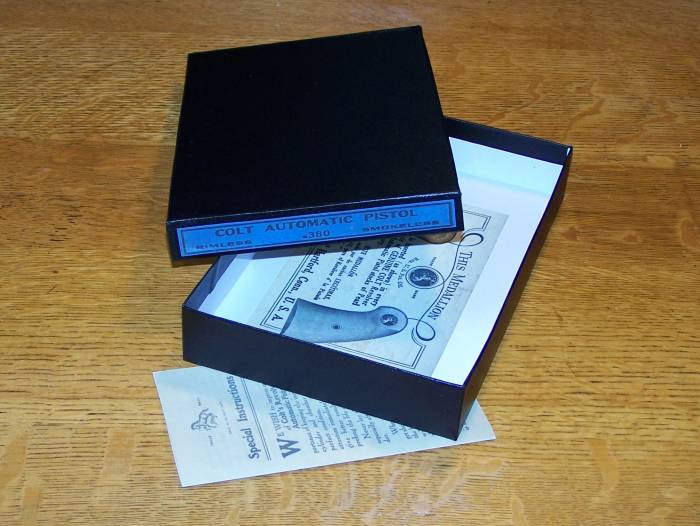 Not a true reproduction but a neat storage and display box for your 1908 Colt .380. Labels are scans of originals and are printed to look old for enhanced display value. Each box will include a reproduction of Colts Special Instructions which came with the 1908 when new. I also have a reproduction factory instruction manual listed separately. I have them listed separately as so many of you have already purchased them from me. If you buy both I will ship them together with no extra shipping above the box shipping charge.
Item # 0135 - $12.95 plus shipping.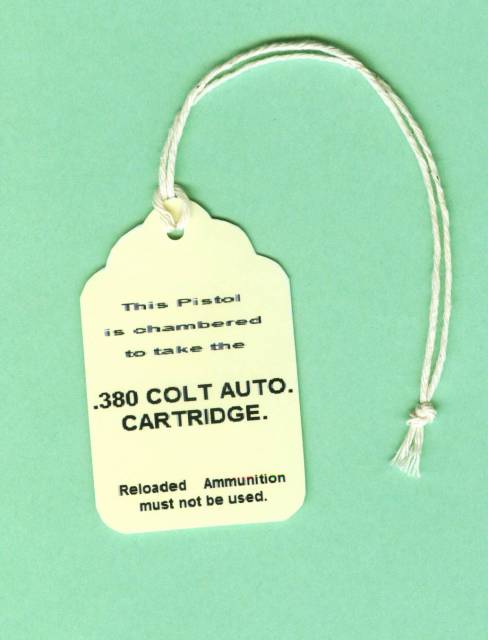 Colt .380 Automatic trigger guard hang tag reproduction. Modeled from an original and printed in full color on correct weight stock at the correct size.
Item # 0091 - $2.75 plus shipping.