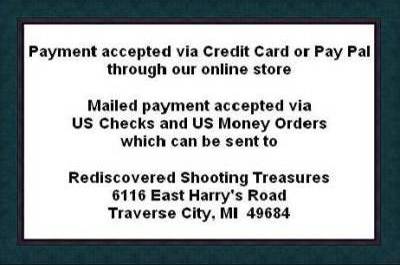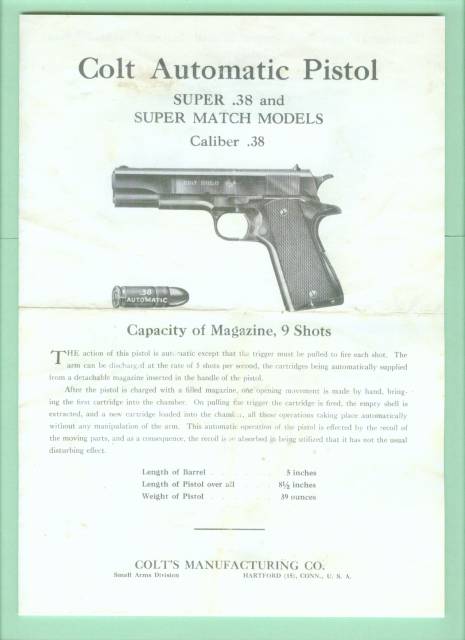 Colt Super .38 and Super Match .38 factory instruction manual sheet reproduction. Made with quality scan of an original. Folded 4 page document. Measures 8x11 inches when closed. Covers specs, capacity, cut away picture of the pistol, a parts diagram with parts list, detailed description, operation, take down, complete dismounting, and magazines. Reproduced with an aged look for enhanced display quality. Great information and a nice display item.
Item # 0109 - $6.95 plus shipping.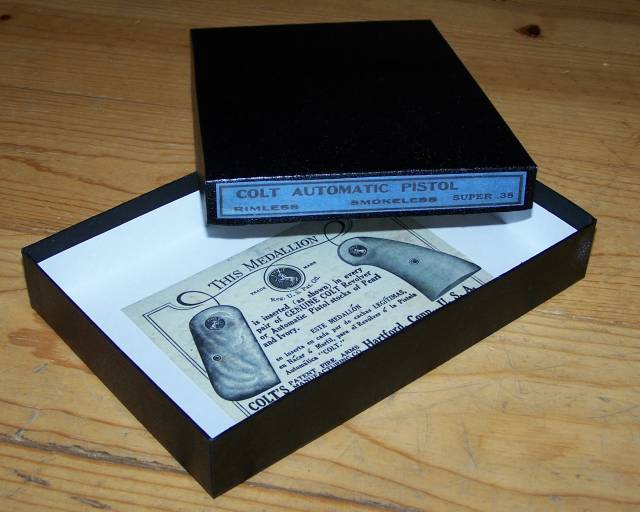 Not a true reproduction but a neat storage and display box for your Colt Super .38. Labels are scans of originals and are printed to look old for enhanced display value. I also have a reproduction factory instruction manual listed separately above. I have them listed separately as so many of you have already purchased the manual from me. If you buy both I will ship them together with no extra shipping above the box shipping charge
Item # 0948 - $14.95 plus shipping.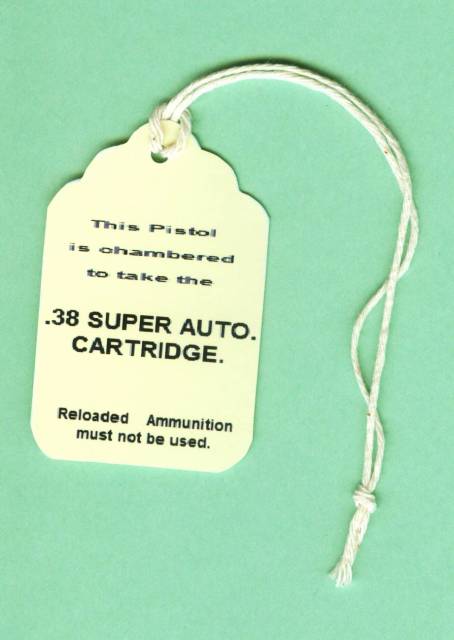 Colt .38 Super Automatic trigger guard hang tag reproduction. Modeled from an original and printed in full color on correct weight stock at the correct size.
Great display item.
Item # 0093 - $2.75 plus shipping.