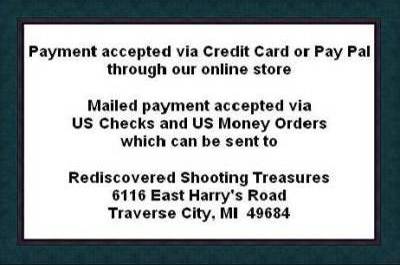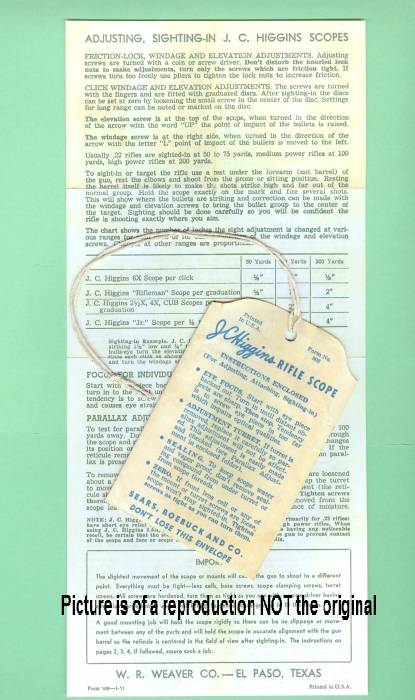 J.C. Higgins Scope factory instruction manual and hang tag envelope reproduction. Interesting as it says J.C. Higgins at the top and Weaver at the bottom. Covers the 6X, Rifleman, 2 1/2X, 4X, Cub and Jr. Scopes. Reproduced with high resolution scans of an original. Printed on correct weight papers in full color. This is the manual that came from the factory with your scope when new. Two sided fold out format with pictures and text covering Features, focus adjustment, parallax adjustment, attaching and various N Mount application table. Even covers shimming the scope to correct for poor alignment with the bore. Also comes with a reproduction of the hang tag envelope and string. Great information and a nice display item.
Item # 0270 - $7.95 plus shipping.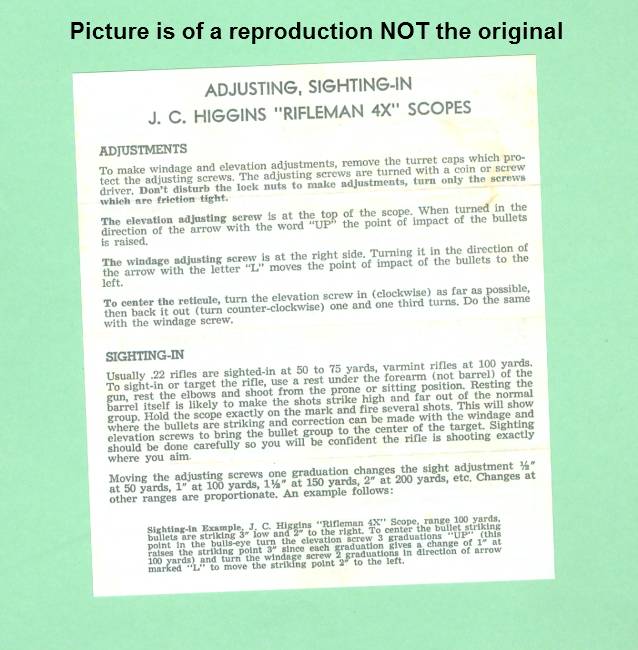 J.C. Higgins Rifleman 4X Scope factory instruction manual sheet. Made with quality scans of an original. Simple two sided sheet with instructions for adjustments, sighting in, focus and parallax adjustment. Printed to look like an aged document for enhnaced display quality. Great information and a nice display item.
Item # 0271 - $2.95 plus shipping.