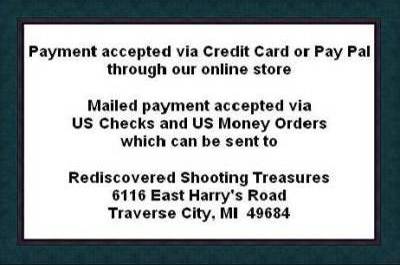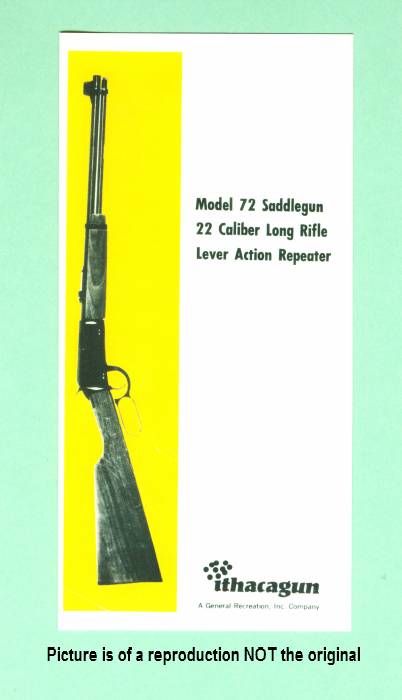 Ithaca 72 Saddlegun Factory Instruction Manual Reproduction. Reproduced with quality scans of original. Printed in full color at the correct size on correct weight paper. Bi-fold 4 page design covering loading, unloading, disassembly, cleaning, reassembly, sight adjustment, specifications, warranty and accessories.
Nice information and a great display item for your Model 72 Saddlegun.
Item # 0238 - $4.95 plus shipping.