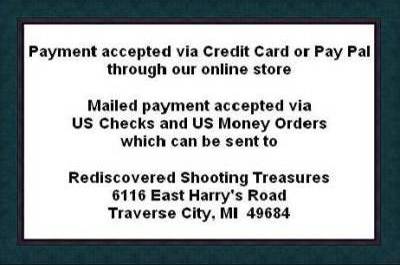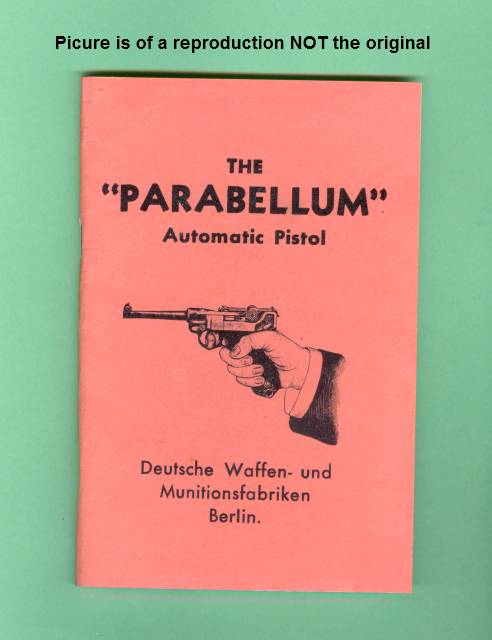 Mauser PARABELLUM Automatic Pistol, Luger, early owners manual reproduction. Printed from high resolution scans of an original with natural aging captured for enhanced display value. Printed at the correct size in full color. Heavy cover with over 41 pages of pictures and text covering all aspects of this classic pistol. This is an early pre-WWII manual in English. Also has three great fold out diagrams inside the back cover. Great information and a nice display item.
Item # 0341 - $9.95 plus shipping.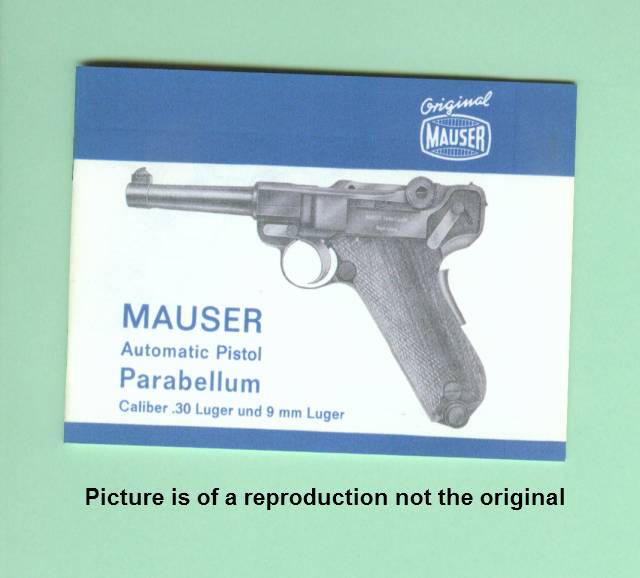 Mauser Luger Automatic Pistols factory instruction manual reproduction. Covers the .30 Luger and the 9 mm Luger pistols. Made with quality scans of an original this 20 page plus covers manual has great pictures as well as text on many pages. Printed in full color to capture the aged look of an old document. Covers characterisitics, use and handling, loading, safety, shooting, unloading, dismantling, reassembly, a general data chart covering both calibers, a parts list and parts pictures. A must have if you have one of these fine Mauser pistols or one of the clones. Applicable for commercial and military/police pistols. Even if your lucky enough to have an original you can put it away and use a reproductions as a working document to protect your original. Great information and a nice display item.
Item # 0309 - $9.95 plus shipping.