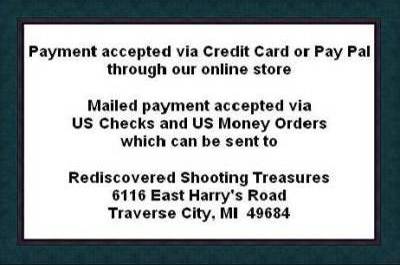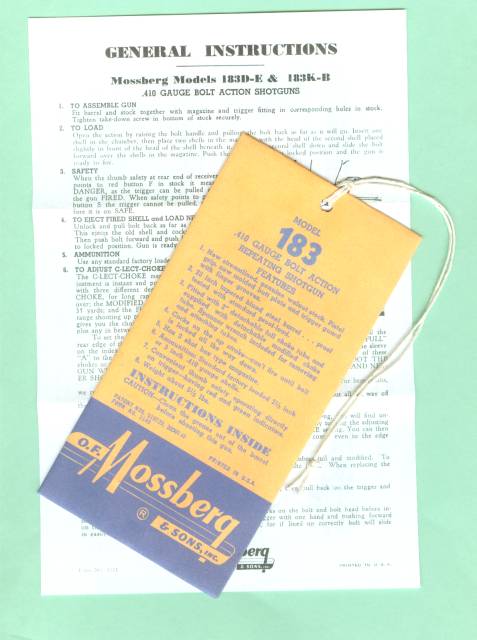 Mossberg 183D-E or 183K-B factory instruction manual sheet and hang tag reproduction. Instructions cover assembly, loading, safety, ejection, ammunition, choke adjustment, changing choke tubes, removing the bolt and replacing the bolt plus the back has a parts diagram and parts list. The hang tag envelope has key features of the firearm printed on the front.
Great information and a nice display item or for you Mossberg items collection.
Item # 0384 - $7.95 plus shipping.