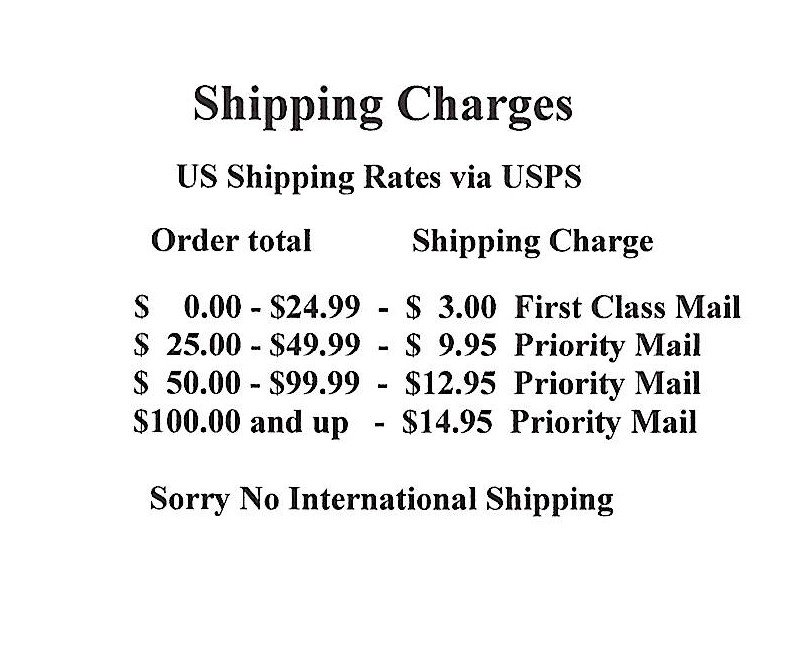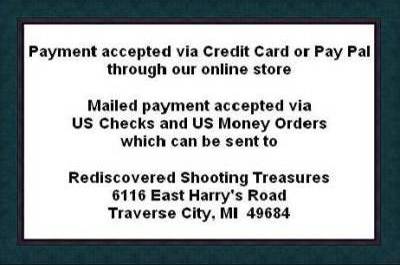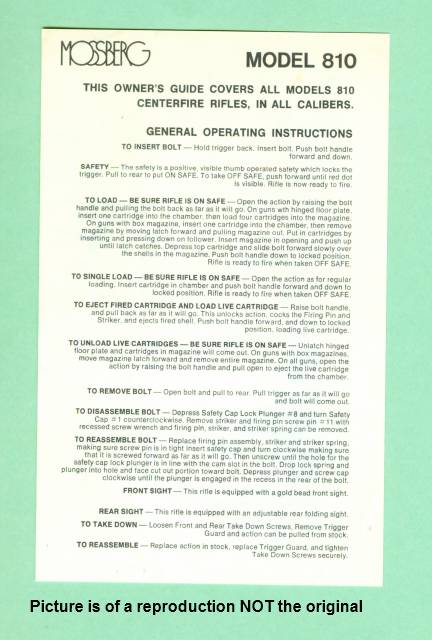 Mossberg 810 factory instruction manual sheet reproduction. Reproduced with high resolution scans of an original. Printed on correct weight papers at the correct size in full color. Two sided sheet covers trigger adjusting, safety, loading, single loading, ejecting the fired cartridge, unloading, bolt removal, bolt disassembly, bolt reassembly, sight features, take down, reassembly and a parts diagram and parts sheet. This is the manual that came from the factory with your firearm when new. Great information and a nice display item.
Covers the 810A, 810B, 810C, 810D, 810AH, 810BH, 810CH, 810DH, 810ASM, 810BSM, 810CSM, 810DSM, 810ASMH, 810BSMH, 810CSMH, 810DSMH
Item # 0443 - $4.95 plus shipping.