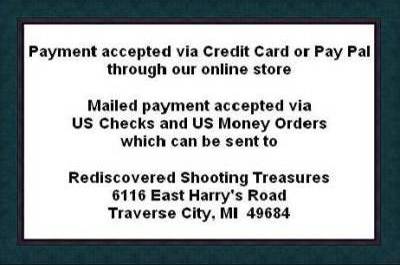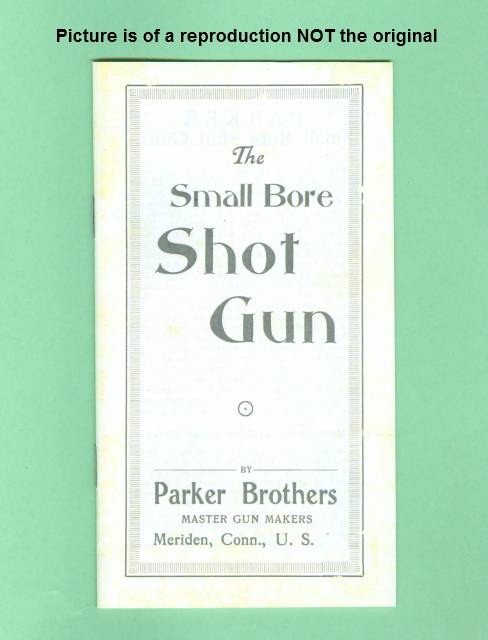 Parker Brothers Small Bore Shotgun factory information manual reproduction. Reproduced with high resolution scans of an original. Sixteen pages counting covers. Not dated but bears the Meriden Connecticut address and seems to be from the 1920's. Printed on correct weight papers at the correct size in full color. Text and charts covering forward, "Reasons for making Small Bores", "Small Bores beyond experimental stage", "Passing of the large bore gun", "Featherweight guns", "Longer Range twenty bores", "Spread of shot in Small Bores", 1919 and 1920 competition winners, "Shot spread tables", "The 28 gauge double gun", "Table of ballistics", "Relative patterns of large and small bore guns", "Shot count at 40 yards table" and "Fit of the gun". Great information and a nice display item.
Item # 0453 - $9.95 plus shipping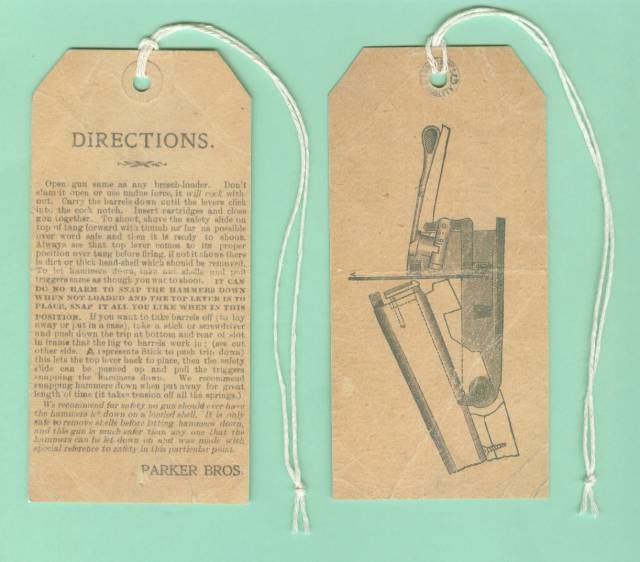 Front has directions use and the back has a cut away view of the action.
Item # 0454 - $3.75 plus shipping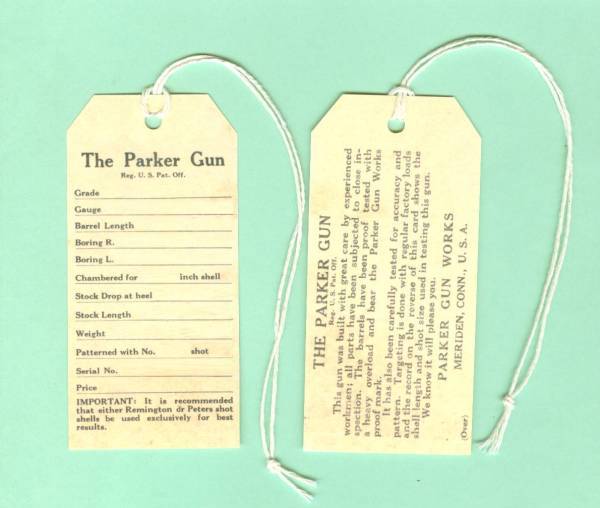 Parker Gun hang tag. Reproduced with quality scans of an original. This is a non-model specific tag so it would be great for any Parker Gun. The front has a blank fill in table for recording your Parkers specific description. The back has test declaring the proof testing method and quality of the Parker gun.
Item # 0455 - $3.75 plus shipping