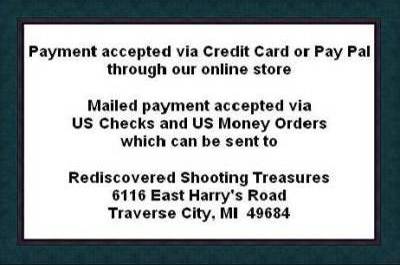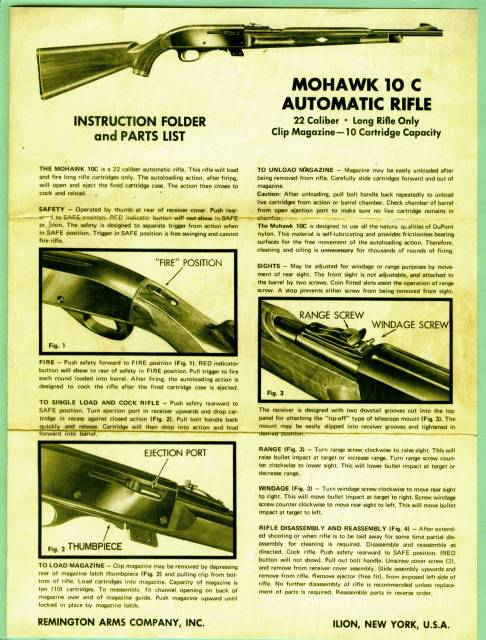 Remington Nylon 10 C Mohawk factory instruction manual reproduction. Made with quality scans of an original. Four pages of great information on a great rifle. Several pictures and directions for use, safety, sight adjustment, disassembly, reassembly and much more. Great information and a nice display item.
Item # 0465 - $6.95 plus shipping.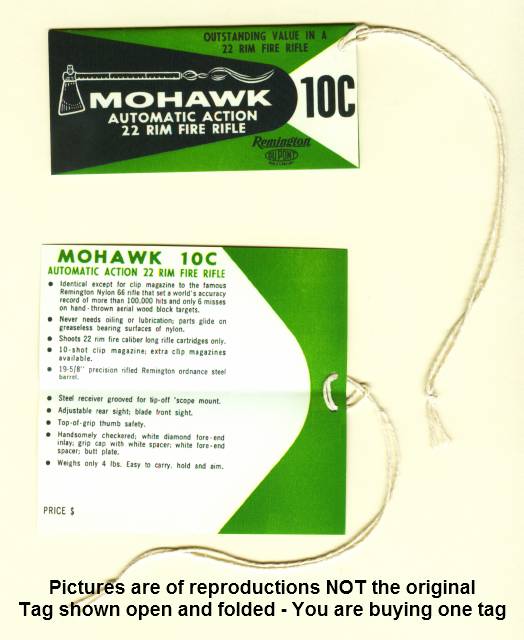 Remington 10 C Mohawk factory store display hang tag reproduction. Printed on correct heavy stock in full color. Great display item as well as informtion.
Item # 0466 - $3.75 plus shipping.