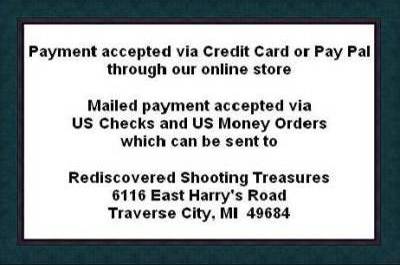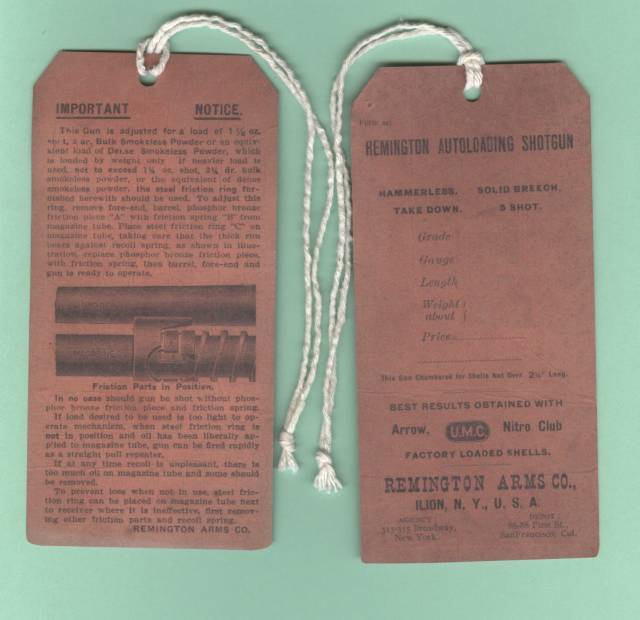 Two sided card with places for your shotguns information on front and decription of gas ring placing for high and low power loads on back.
Item # 0467 - $3.75 plus shipping.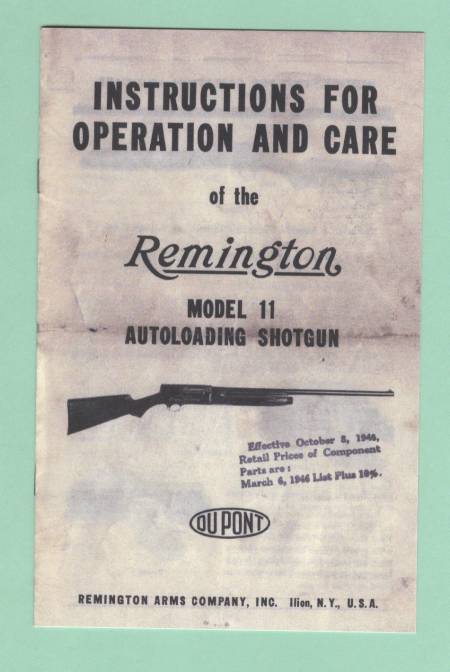 Eight page staple bound reproduction of the Remington Model 11 Shotgun Manual. Great information, cut-away views and complete parts diagram and list.
Item # 0468 - $7.95 plus shipping.