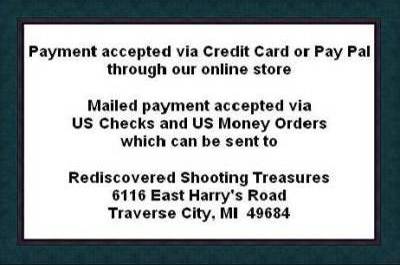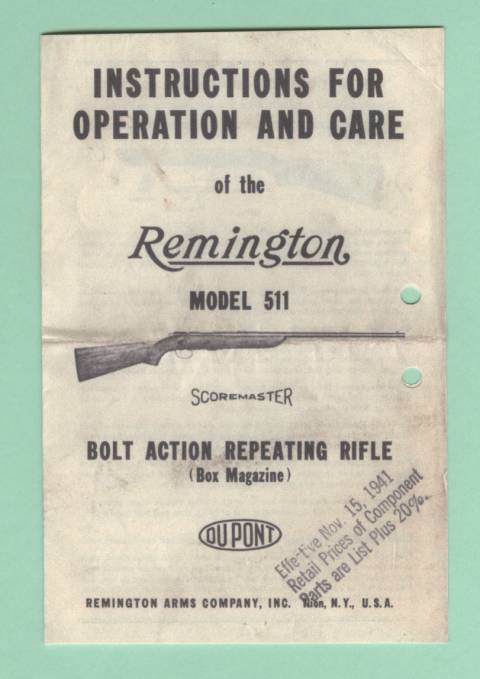 Reproduced from quality scans of original. Four page design with instructions for use and care plus complete parts list with pictures inside. Great information or just as a display item for your rifle.
Item # 0520 - $5.95 plus shipping.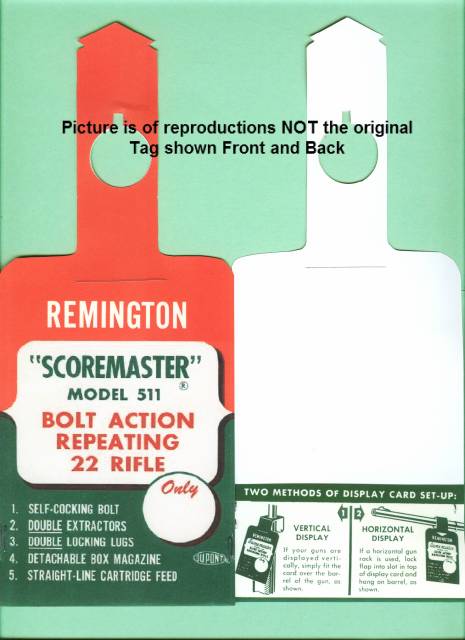 Remington model 511 store display hang tag reproduction. LARGE 4 ¼ x 10 7/8 inch tag, unique display item. Made with quality scans of original. Printed on heavy stock in full color at the same size as the original. Good information and a nice display item.
Item # 0521 - $4.95 plus shipping.