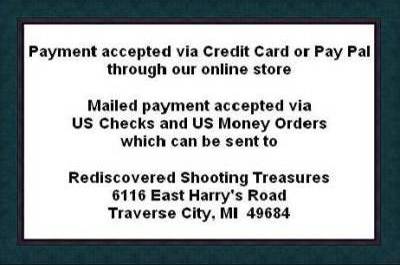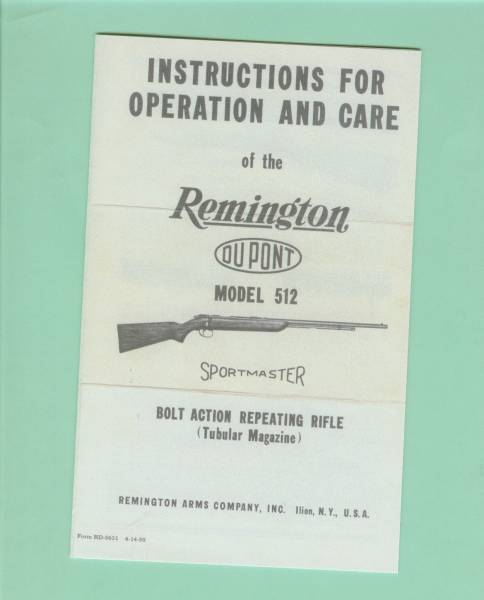 Remington Model 512 and 512-P manual reproduction. Created with high quality scans of original. Consists of 6 pages of information covering assembly, disassembly, loading, pictures, care, a parts list and parts diagram. Tri-fold format. Great information or just a nice addition to your rifle.
Item # 0523 - $5.95 plus shipping.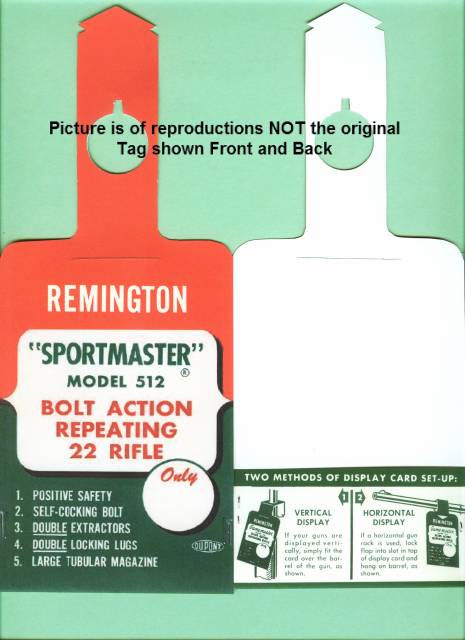 Remington model 512 store display hang tag reproduction. LARGE 4 ¼ x 10 7/8 inch tag, unique display item. Made with quality scans of original. Printed on heavy stock in full color at the same size as the original. Good information and a nice display item.
Item # 0524 - $4.95 plus shipping