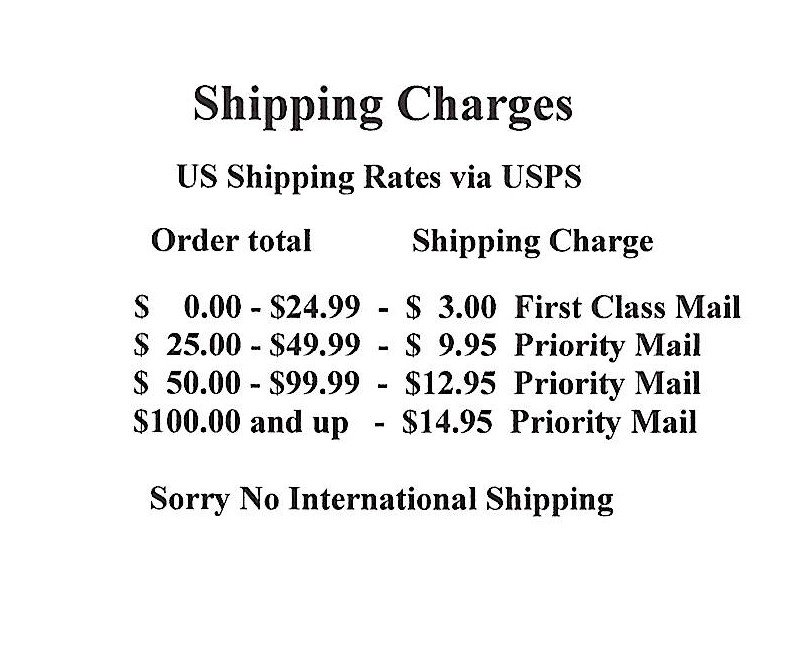 Remington 550-1 with period Apache 6X Scope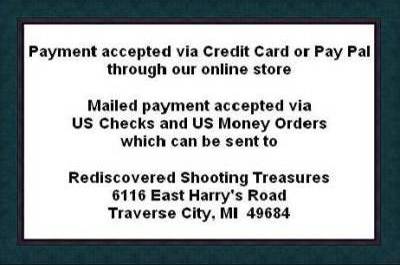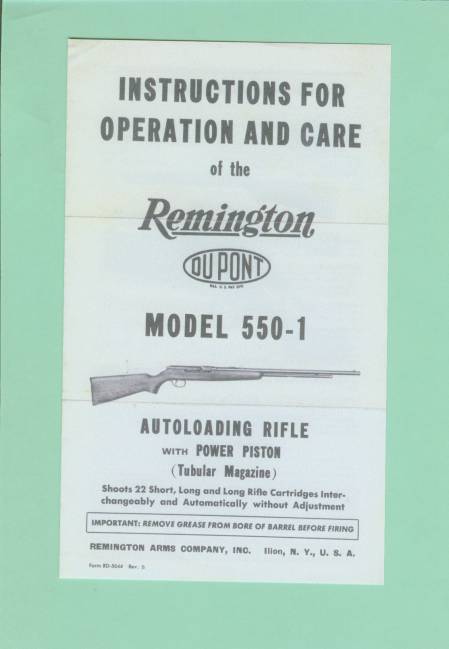 Remington 550-1 Tubular Magazine factory instruction manual reproduced with quality scans of original. Four pages covering assembly, cleaning, use, care and an action diagram and parts list. Great information and a nice display item for you fine old rifle.
Item # 0542 - $5.95 plus shipping.