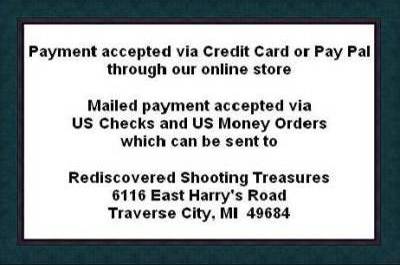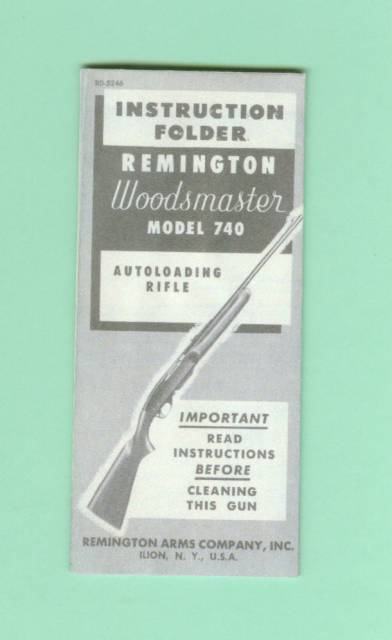 Factory Instructions reproduction for the Remington Model 740 Rifle.
2 3/8" x 5 1/4" folded, 9 1/2' X 10 3/8" open. Covers Operation, Loading, Ammunition, Care, Sight Adjustment, Cleaning, and a parts diagram.
Item # 0564 - $5.95 plus shipping.
Remington Autoloading Woodsmaster 740 Early factory hang tag reproduction. Printed from high resolution scans of an original with natural aging captured for enhanced display value. Printed at the correct size in full color. Folded heavy stock hang tag with information on the features of the 740. This is the hang tag that came from the factory with your firearm when new. Great information and a nice display item.
Item # 0565 - $3.85 plus shipping.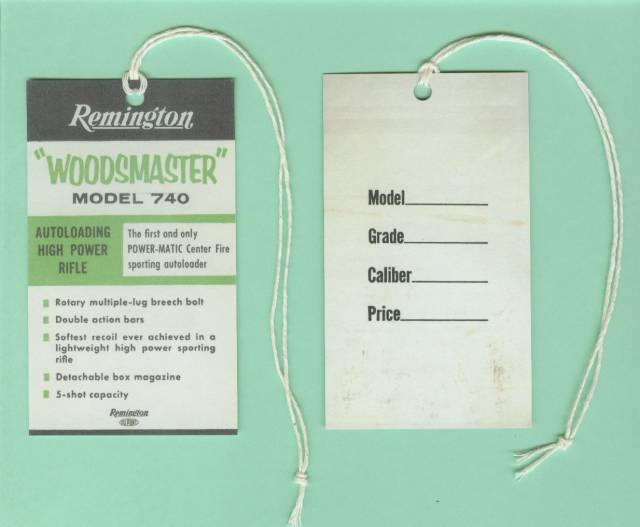 Remington Model 740 later store display hang tag reproduction with blank fill in table on the back for your rifles description. Nice display item or as an addition to your collection.
Item # 0566 - $3.75 plus shipping.