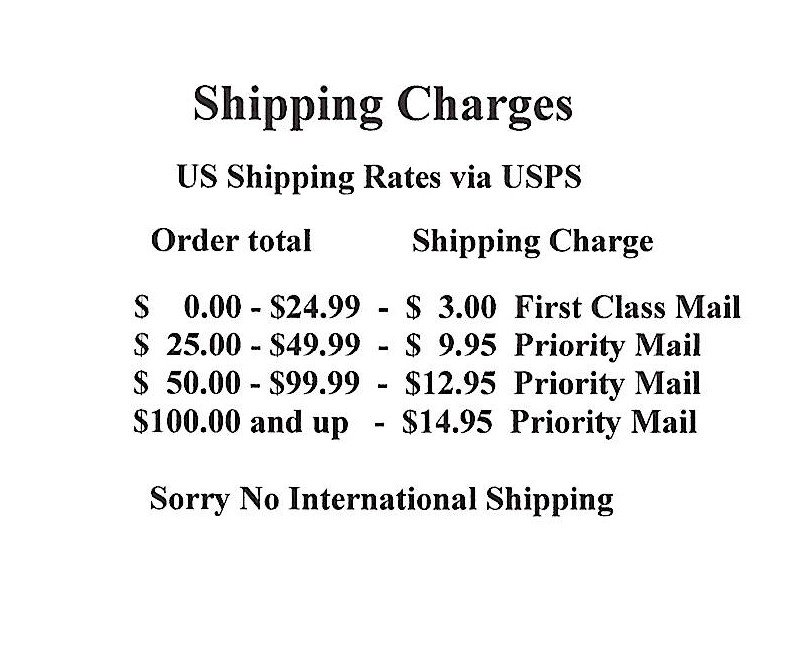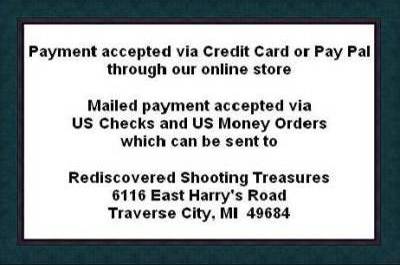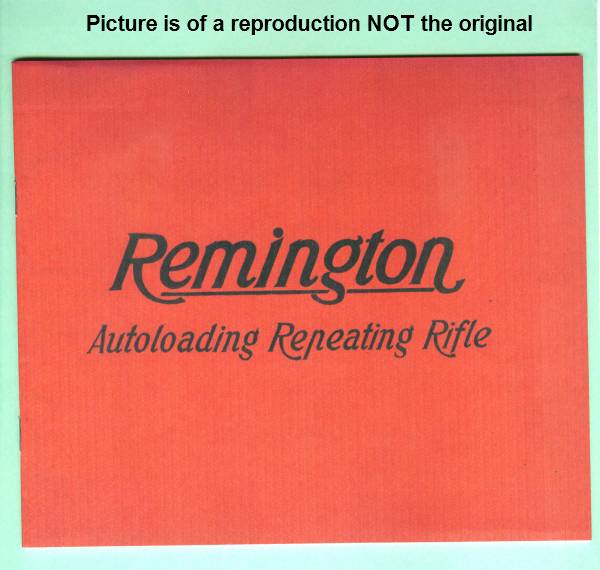 Wow! Remington Autoloading Repeating Rifle (Model 8) 1906 factory instruction manual reproduction. Interestingly it does not refer to the rifle as the Model 8 anywhere in this manual. Many models of that day did not get model numbers until they were replaced by newer models. Hence the model 8 name probably did not come into common use until it was replaced by the 81. Reproduced with high resolution scans of an original. Printed on correct weight papers at the correct size in full color. Sixteen pages plus covers with pictures and text covering calibers in common use in that day and their performance, description of the model 8 and its calibers, take down feature, special sights, sundries, clips, loading from stripper clips, loading without clips, refilling magazine when partially empty, use as a single loader, take down, to put together, directions for dismounting, care of the rifle, ammunition, parts list and a parts diagram, guarantee, terms and other Remington models available at that time. This is the manual that came from the factory with your firearm when new. Great information and a nice display item.
Item # 0458 - $9.95 plus shipping.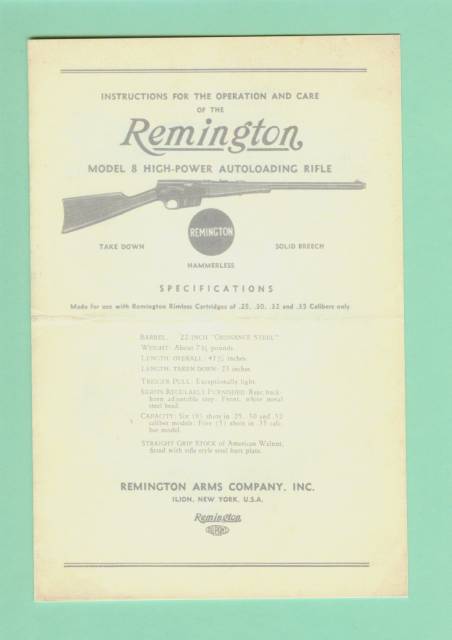 Remington Model 8 rifle manual reproduction. Also applies to the Model 8. Created with high quality scans of original. Consists of 8 pages of information covering assembly, disassembly, loading, barrel jacket components, cut away action pictures, care, sight adjustment, a parts list and parts diagram. Staple bound. Great information or just a nice addition to your rifle.
Item # 0459 - $7.95 plus shipping.