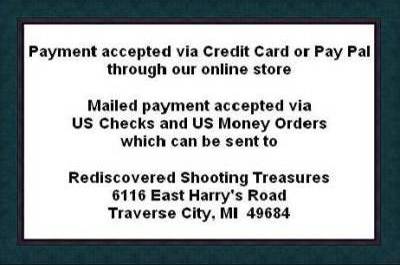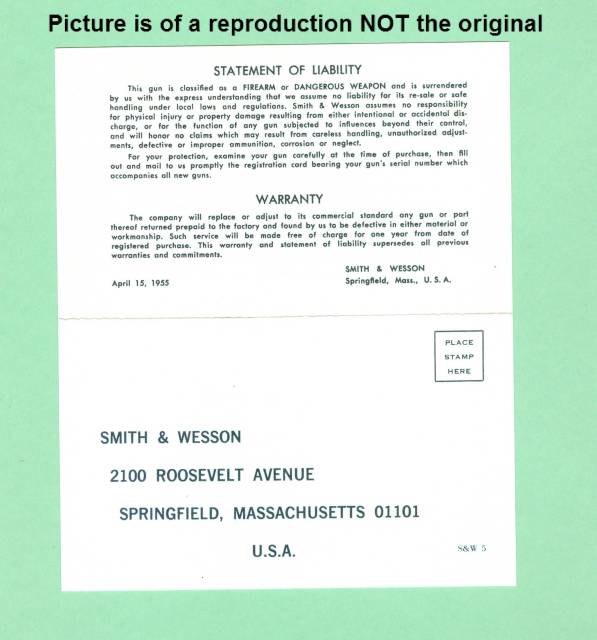 Smith & Wesson mail in Warranty Card reproduction. Made with scans of an original. Printed on correct weight card stock. Opposite side has a fill in table for your firearm and purchase information. Date 1955 but is post 1962 as the return address features a zip code. Smith & Wesson used this form for many years. Nice to have as your Smith had one of these with it when new from the factory.
Great information and a nice display item.
Item # 0941 - $4.65 plus shipping.