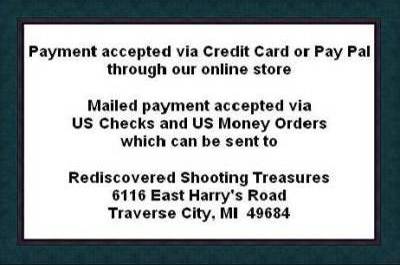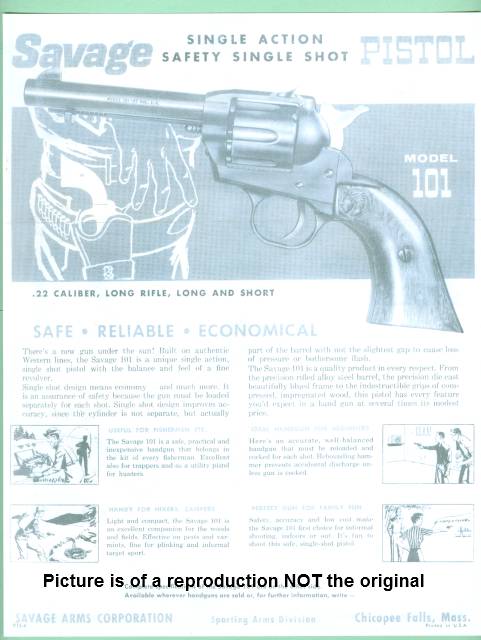 Savage Arms Model 101 single shot .22 Pistol factory sheet reproduction. Reproduced with high resolution scans of an original. Printed on correct weight papers at the correct size in full color. Not really a manual but the original had fold marks indicating it had been folded for inclusion in the box with the gun when new. Two sided sheet with pictures and test showing specifications and features and has a picture of the box they came in. This it the only material I have ever found on this neat old pistol.
Great information and a nice display item.
Item # 0668 - $4.95 plus shipping.