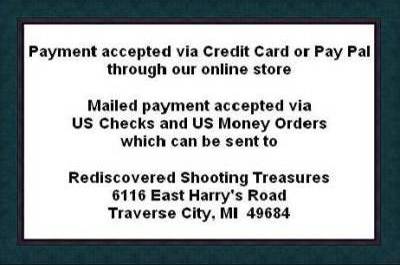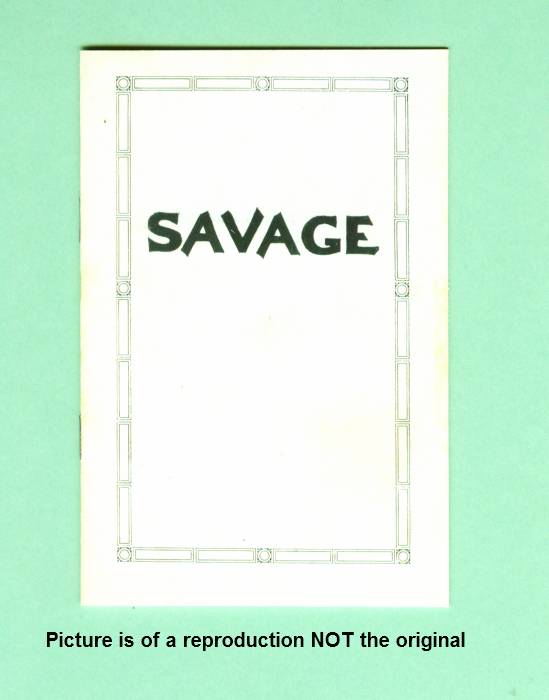 Savage Arms Model 1907 32 ACP Pistol factory instruction manual reproduced with quality scans of original and printed in color to capture the slight yellowing of the originals paper. Twelve pages counting covers. Pictures and text covering an overview of the pistol, Directions for use and Care, Disassembly and Reassembly instructions and a parts diagram and parts list. Good information in a very hard to find document and a great display item for your pistol.
Item # 0647 - $8.95 plus shipping.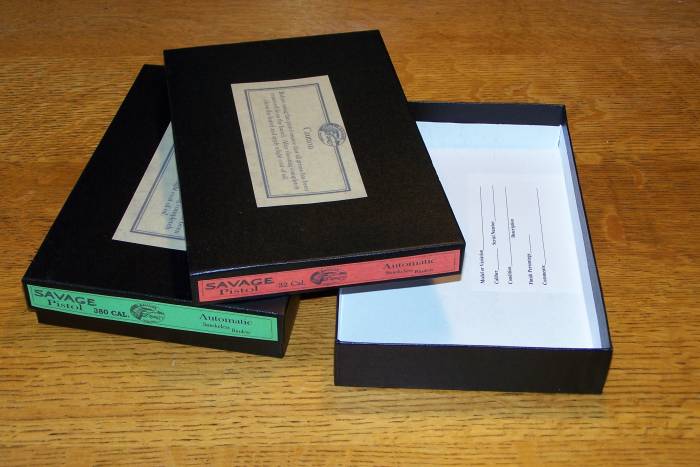 32 ACP or 380 ACP Savage Pistol Boxs
Reproduced from quality scans of original
Great for display or storage.
These are neat items that you can't find anywhere else. Straight from the very early 1900's. Quality scans of oringal top, end and inside labels on a new box. Just like your Savage pistol left the factory and arrived in the purchasers hands.
$14.95 plus shipping which is via USPS Priority Mail order by caliber below.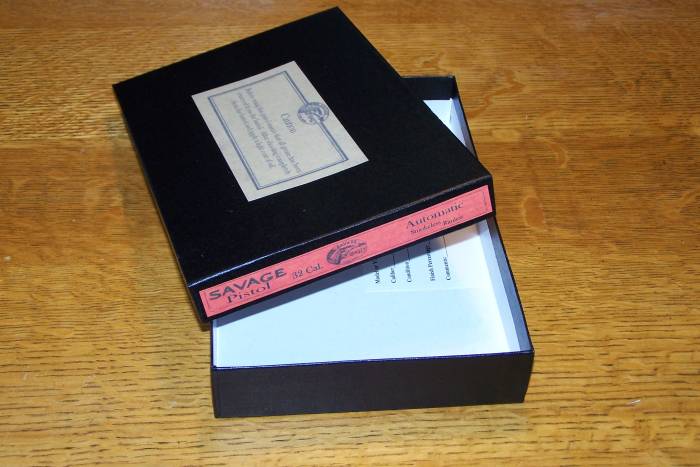 Item # 0637 - 32 ACP Box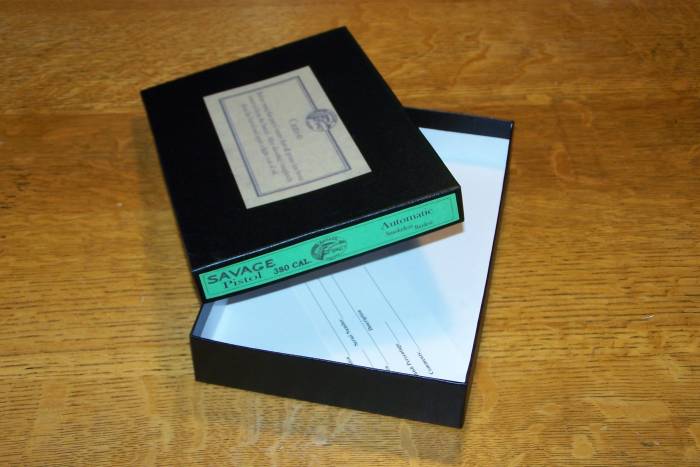 Item # 0638 - 380 ACP Box