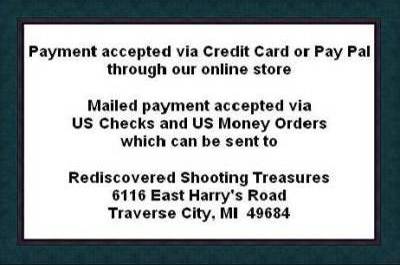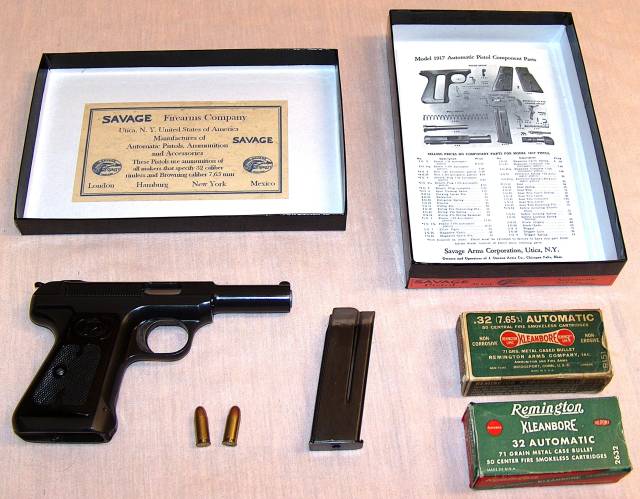 Photo by owner Jeffery J. Kost
Savage 1917 with our box, manual and vintage ammunition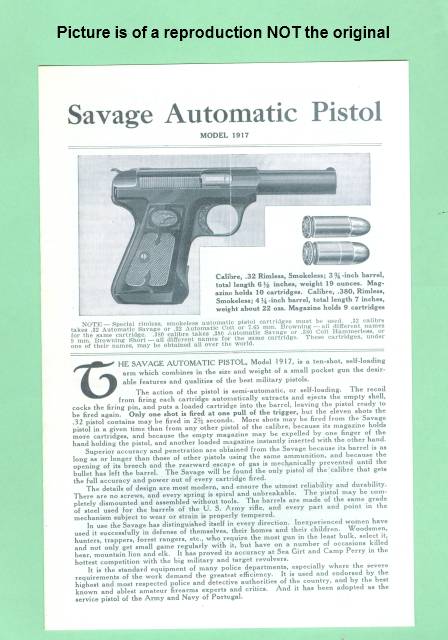 Four pages of information covering use, assembly, disassembly, care, and a complete parts diagram.
Item # 0648 - $4.95 plus shipping.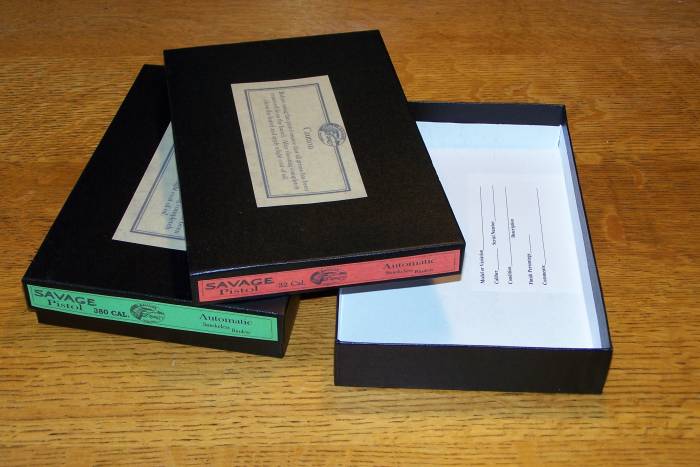 32 ACP or 380 ACP Savage Pistol boxs
Reproduced from quality scans of original
Great for display or storage.
These are neat items that you can't find anywhere else. Straight from the very early 1900's. Quality scans of oringal top, end and inside labels on a new box. Just like your Savage pistol left the factory and arrived in the purchasers hands.
$14.95 plus shipping which is via USPS Priority Mail order by caliber below.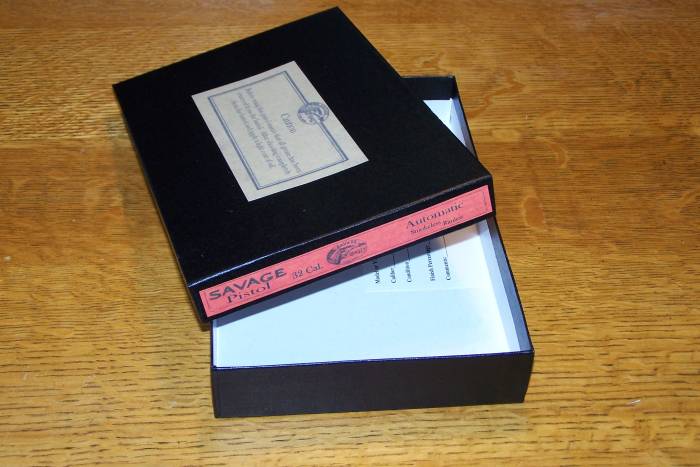 Item # 0637 - 32 ACP Box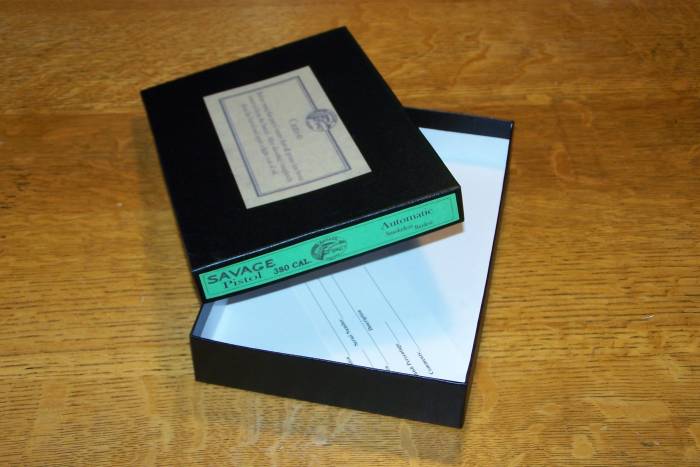 Item # 0638 - 380 ACP Box