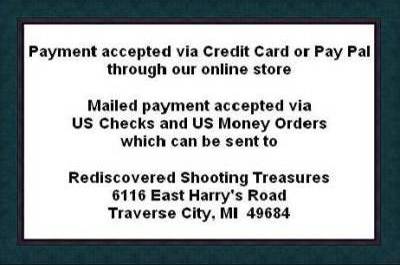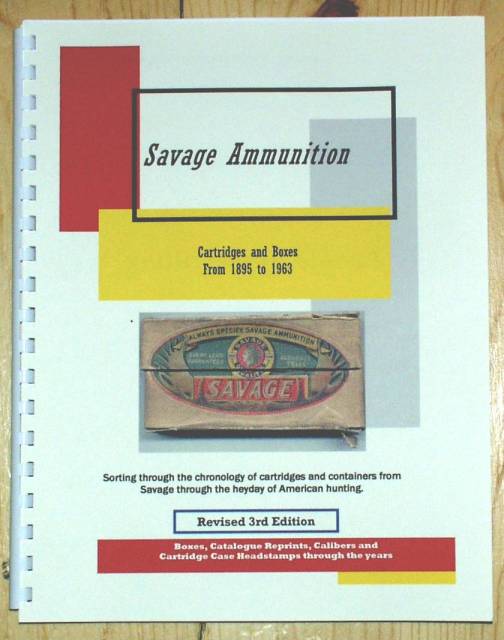 Reviewed in Rifle Magazine March 2009
"Savage Ammunition" the book which follows the 68 years of Savage marketed ammunition. 89 pages of information. Full color pictures of all sides of the boxes showing variations and themes. Large pictures of cartridge headstamps. Tables and charts plus complete ammunition section reprints from over 35 catalogs from 1900 through 1963. Research what you have and find out what you don't. Printed on heavy paper with extra heavy covers and comb bound so you can lay it flat when open. Text and images which are from high resolution scans.
Now Edition 3 with 28 new pages and greatly expanded coverage of the early years.
Available Only From Rediscovered Shooting Treasures
Item # 0636 - $21.95 plus shipping.