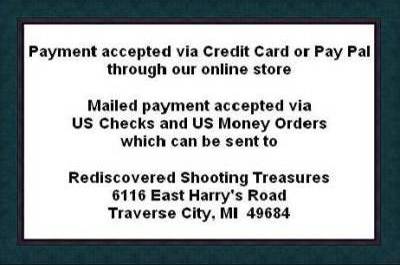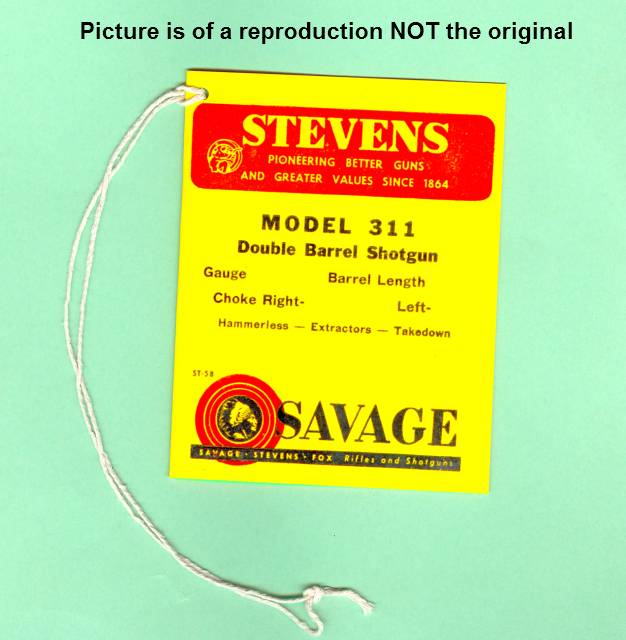 Stevens Savage 311 factory hang tag with instructions reproduction. Printed from high resolution scans of an original. Printed at the correct size in full color. Two sided folded heavy stock hang tag with blank fill-ins on the front to match your 311 and brief owners instructions inside. This probably all they had for an owners manual back then. Great information and a nice display item.
Item # 0686 - $4.95 plus shipping.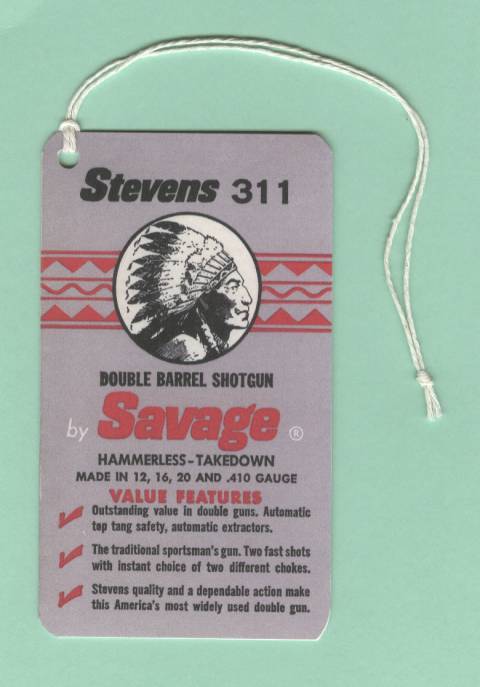 Stevens Savage 311 Shotgun hang tag reproduction. Later design hang tag. This one is post 1959. Made with quality scans of original. Bi-fold design with information and blank fill in warrantee table inside.
Item # 0687 - $4.95 plus shipping.