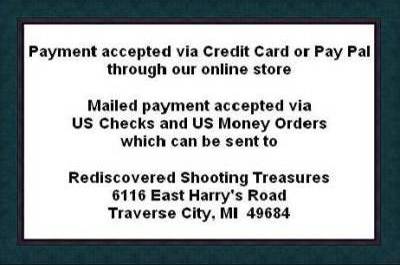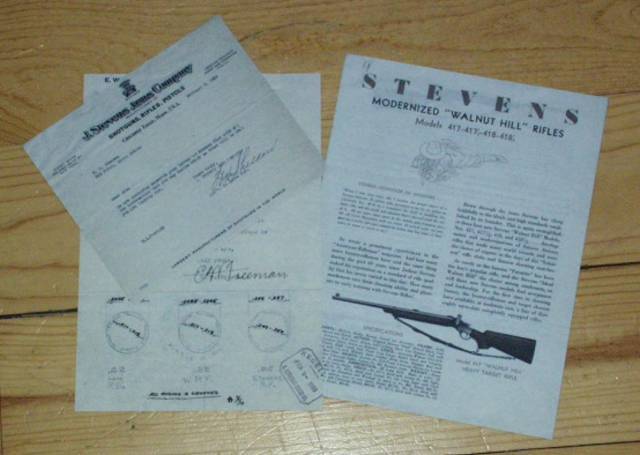 Four page Manual descibing the Stevens Walnut Hill models 417, 417 1/2, 418 and 418 1/2. Great information on features, use sights and ballistics. Plus copies of 1933 correspondense with Stevens covering bore dimensions for the Walnut Hill.
A great addition to your fine rifle or display.
Item # 0791 - $9.95 plus shipping.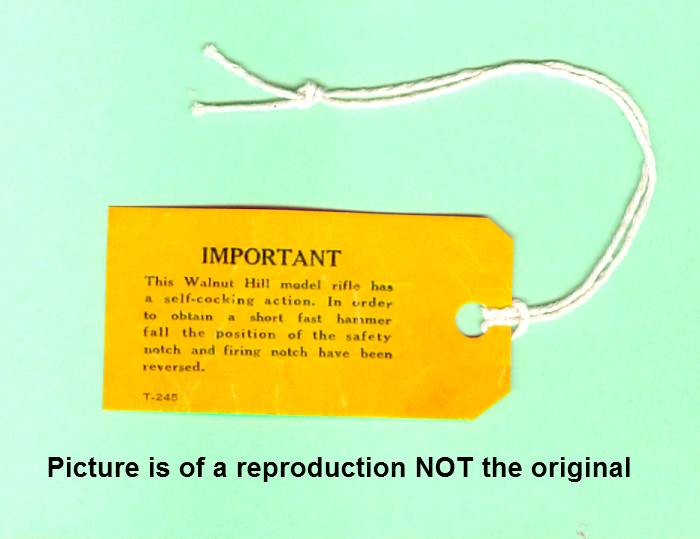 J. Stevens Walnut Hills factory Hang Tag reproduction. Reproduced with high resolution scans of an original. Printed on correct weight papers at the correct size in full color. Great information and a nice display item.
Item # 0792 - $3.75 plus shipping.