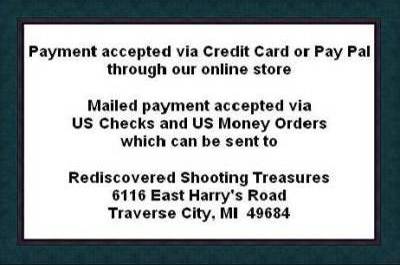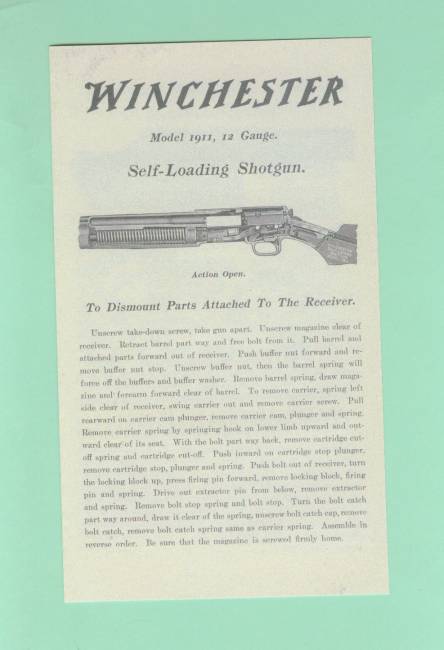 Winchester model 1911 shotgun factory instruction manual reproduction. Reproduced with quality scans of original. Four page bi-fold design with instructions for disassembly. Also has a complete parts list and diagram. Great cut away action picture.
Great information and a nice display item.
Item # 0837 - $4.95 plus shipping.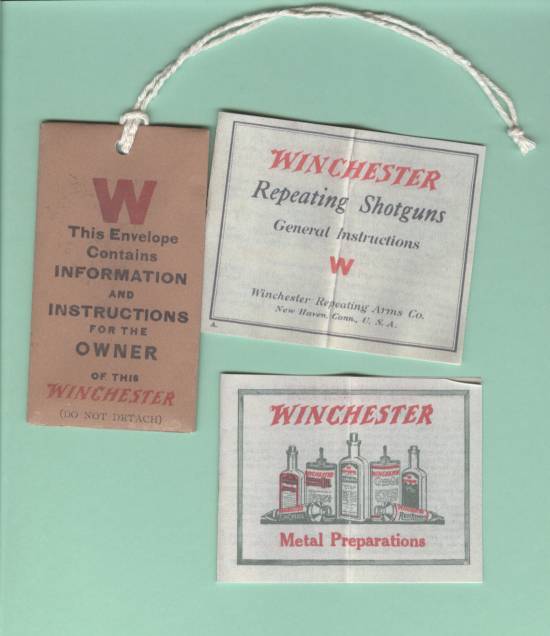 Reproduced from quality scans of original
General Instuctions Booklet covering Models 1897, 1901, 1911 and 1912. Booklet is 12 pages with separate sections for each model. Also included is a 7 page booklet covering Winchester oils and solvents of the day with pictures showing corked bottles. Should date from 1912 to 1920 by model manufaturing overlap of these models.
Item # 0834 - $9.95 plus shipping.