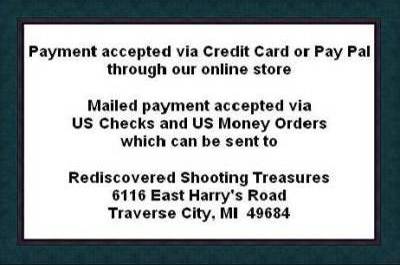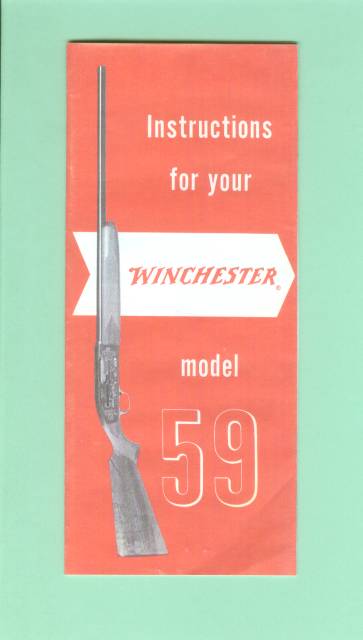 Winchester 59 factory owners manual reproduction. Covers assembly, disassembly, loading, unloading, operation, and safety operation and a parts diagram. Great information and a nice display item.
Item # 0871 - $7.95 plus shipping.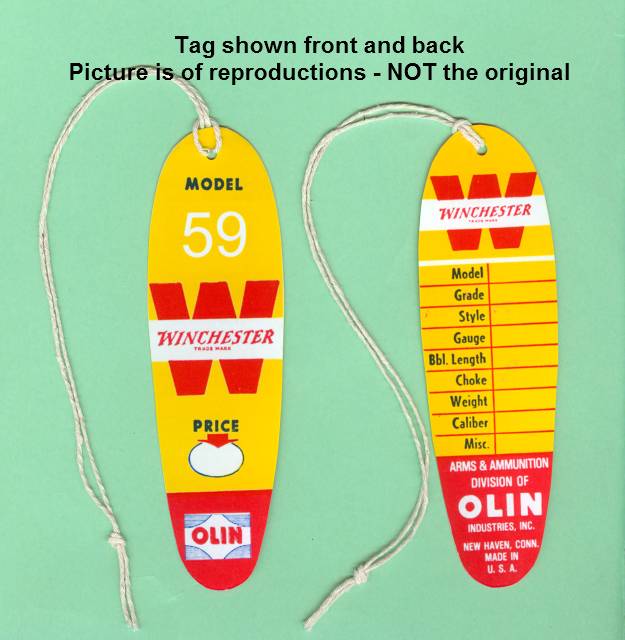 Nice addition to your firearm for record keeping or just for display. Back has blank data table to record your firearms description.
Item # 0872 - $3.75 plus shipping.