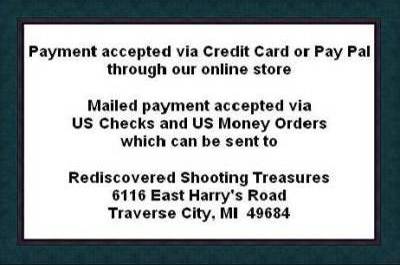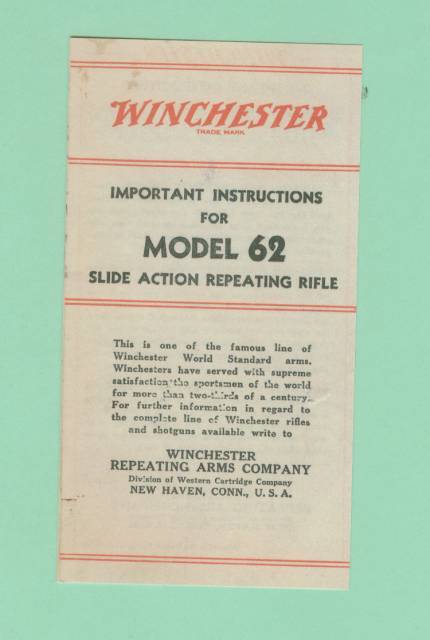 Winchester 62 factory owners manual reproduction. HEavy stock folded sheet forming 4 pages. Covers assembly, disassembly, loading, unloading, operation, and safety operation in English, Spanish and Portuguese.
Item # 0876 - $4.95 plus shipping.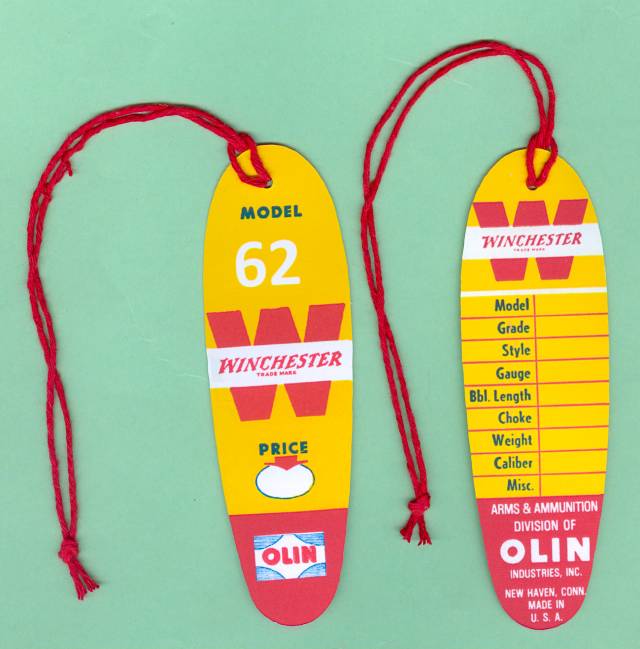 Pre-1964 store display hang tag reproduction. Made with quality scans of original.
Item # 0877 - $3.75 plus shipping.