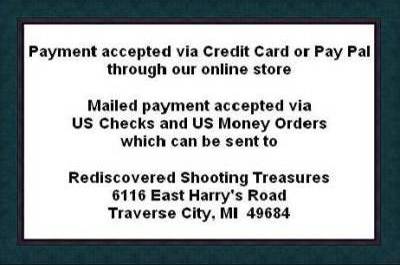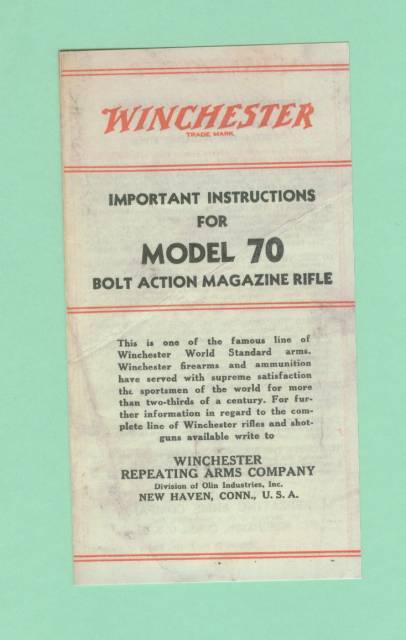 Bi-fold 4 page layout. Covers assembly, disassembly, loading, unloading, operation, and safety operation in English, Spanish and Portuguese.
Item # 0887 - $4.95 plus shipping.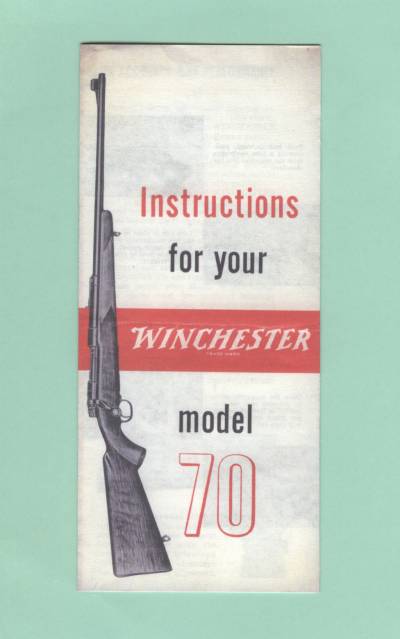 Winchester Model 70 Manual Early reproduction. Made with high quality scans of original. Great information with 21 pictures and use and care instructions.
Item # 0888 - $5.95 plus shipping.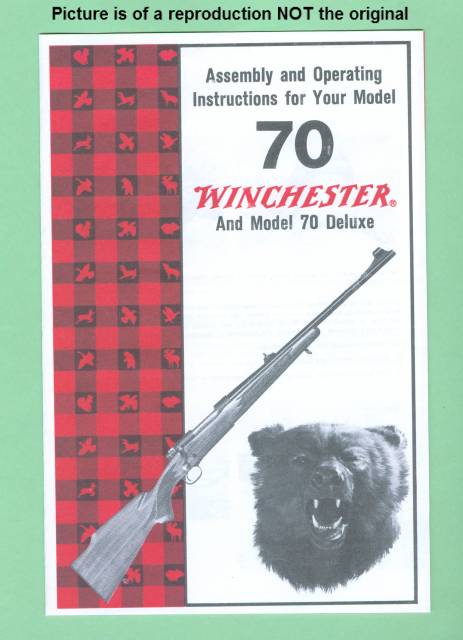 Winchester 70 factory owner's instruction manual sheet - NOT AN ORIGINAL. Looks to be from he later 1960's and possibly into the 70's vintage. Large two sided fold out sheet forming eight pages. Printed from high resolution scans of an original. Printed at the correct size in full color. Pictures and text covering owner level use and care instructions and a specification chart by caliber. Great information and a nice display item.
Item # 0889 - $7.95 plus shipping.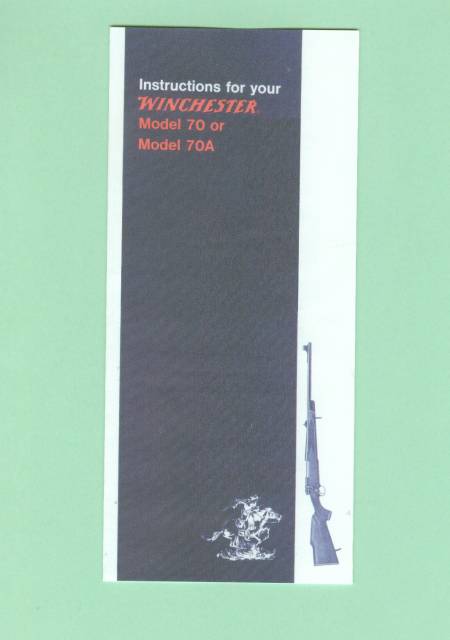 Winchester Model 70 & 70A factory instruction manual reproduction. Made with quality scans of an original. Tri-fold design with text and pictures covering operation, safety, installing the bolt, loading, removing live cartridges, removing the bolt and care. Fairly simplistic but good information and a nice addition to your rifle.
Item # 0890 - $5.95 plus shipping.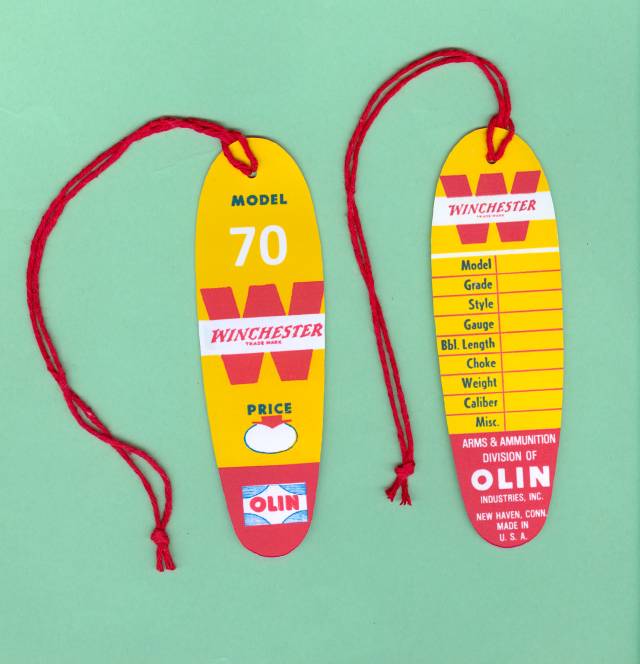 Nice addition to your rifle for record keeping or just for display. Back has blank data table to record your rifles description.
Item # 0891 - $3.75 plus shipping.