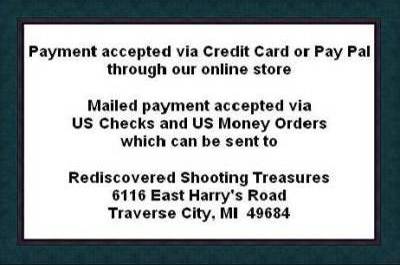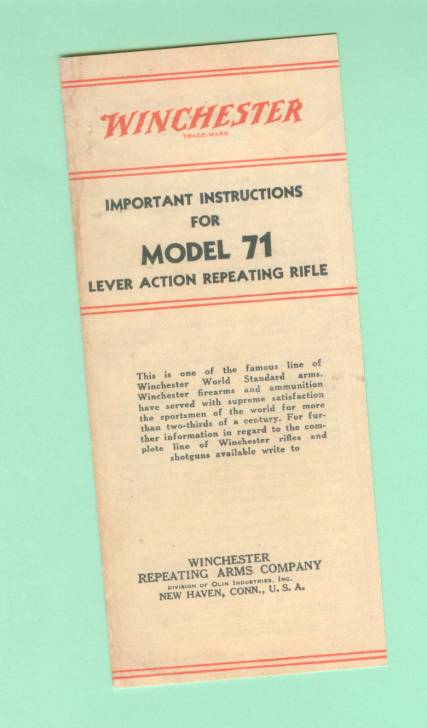 Winchester Model 71 Instructions Manual reproduction. Made with high quality scans of original. Bi-fold design. Three languages, English, Spanish and Portuguese. Fairly simplistic but good information and nice for display.
Item # 0892 - $4.95 plus shipping.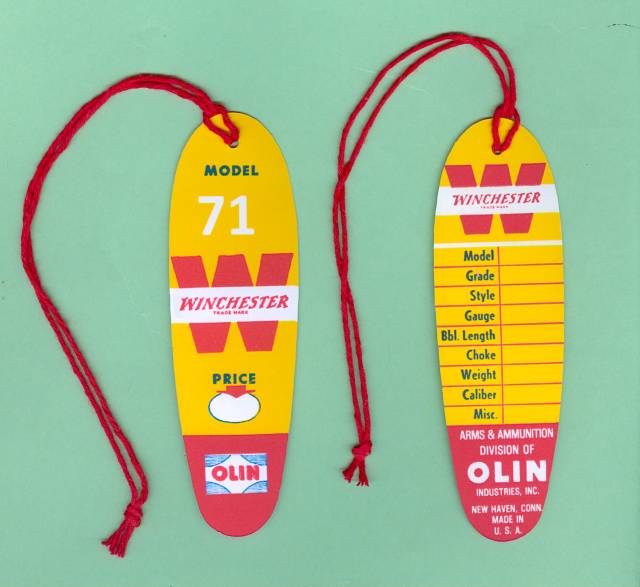 Nice addition to your rifle for record keeping or just for display. Back has blank data table to record your rifles description.
Item # 0893 - $3.75 plus shipping.