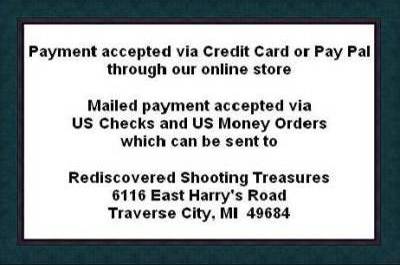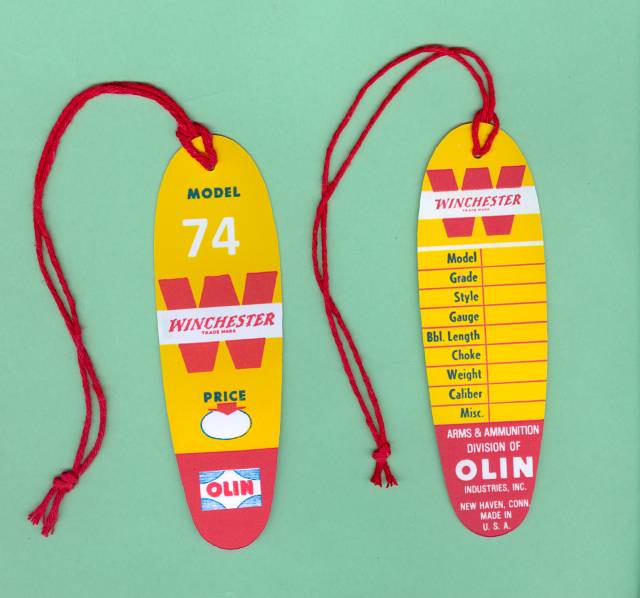 Nice addition to your rifle for record keeping or just for display. Back has blank data table to record your rifles description.
Item # 0896 - $3.75 plus shipping.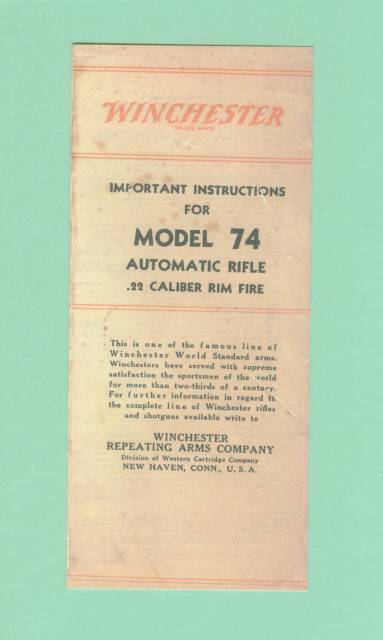 Bi-fold 4 page layout. Covers assembly, disassembly, loading, unloading, operation, and safety operation in English, Spanish and Portuguese. Made with an aged look to look correct with your rifle.
Item # 0897 - $4.95 plus shipping.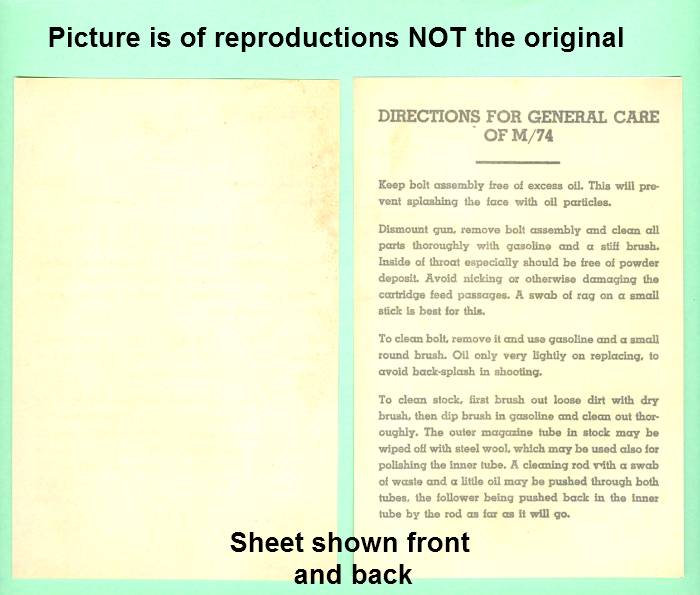 Wincheser 74 vintage Care sheet reproduction. Printed to look correctly aged.
Item # 0898 - $1.95 plus shipping.