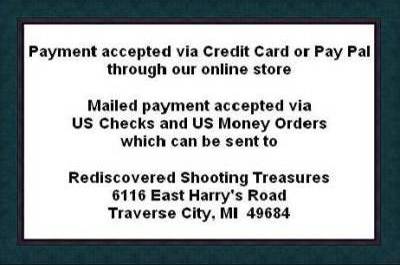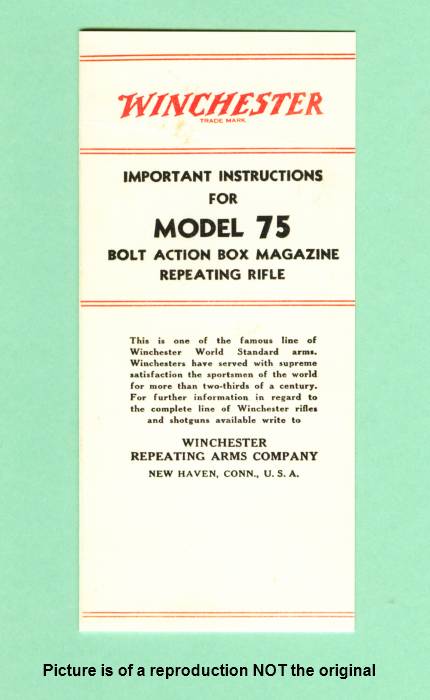 Bi-fold 4 page layout. Covers assembly, disassembly, loading, unloading, operation, and safety operation in English, Spanish and Portuguese. Made with an aged look to look correct with your rifle.
Item # 0900 - $4.65 plus shipping.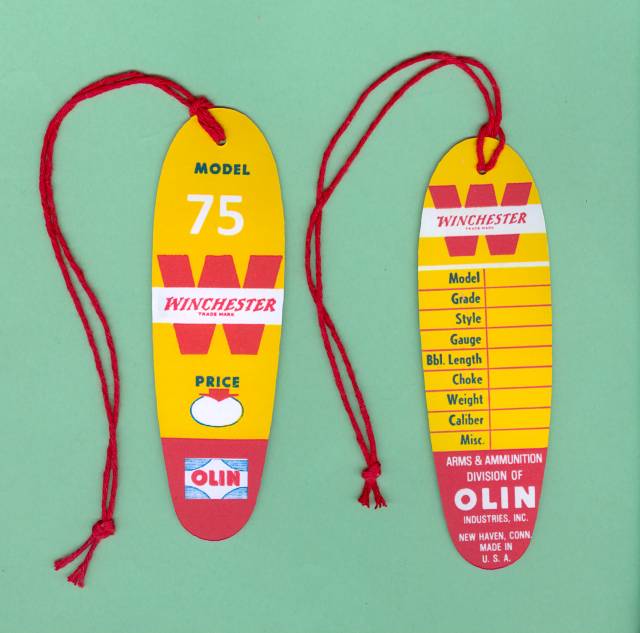 Nice addition to your rifle for record keeping or just for display. Back has blank data table to record your rifles description.
Item # 0901 - $3.75 plus shipping.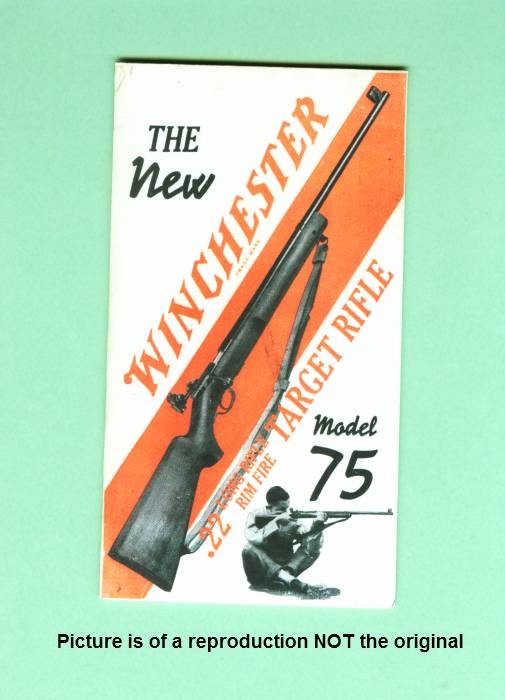 Winchester Model 75 Brochure reproduction. Made with high quality scans of original with originals aged look intact. Folds out to be 13 ¾" wide by 11 7/8" tall. Two sided document printed on both sides in full color. Several pictures and text covering features, sights, trigger, magazines, sling and sling base, adjustable barrel tension and ammunition. A brochure not a manual but great information and a nice addition to your rifle. Bi-fold design.
Item # 0902 - $7.95 plus shipping.