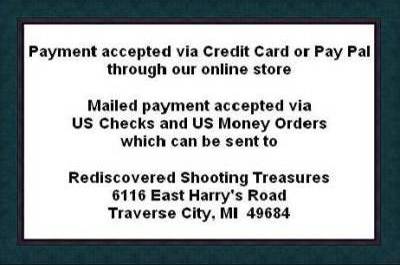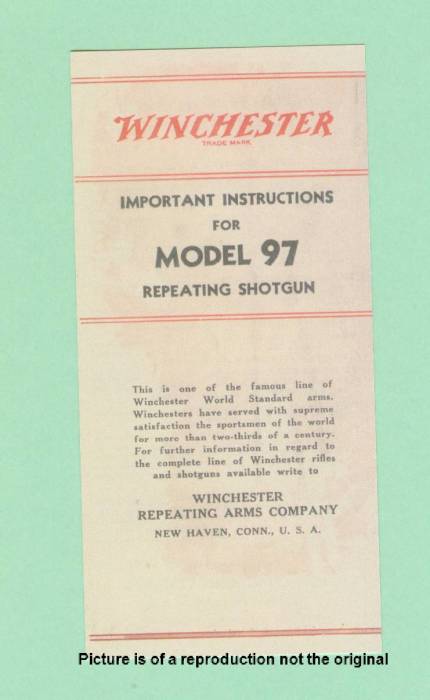 Winchester Model 1897 & 97 Instructions Manual reproduction. Made with high quality scans of original. Bi-fold design. Three languages, English, Spanish and Portuguese. Fairly simplistic but good information and nice for display.
Item # 0833 - $4.95 plus shipping.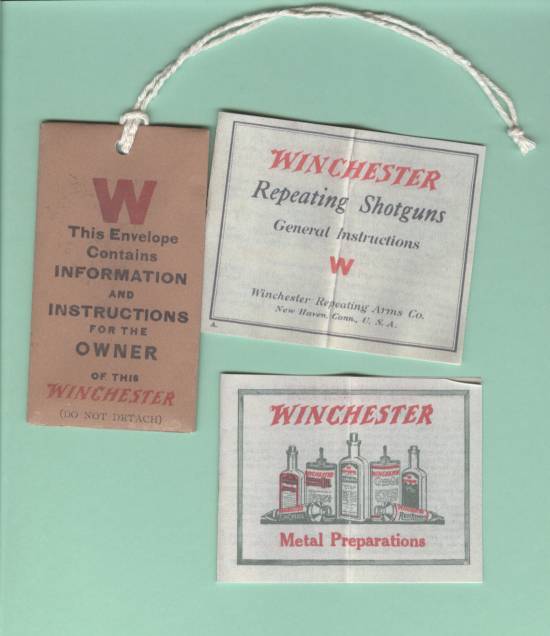 General Instuctions Booklet covering Models 1897, 1901, 1911 and 1912. Booklet is 12 pages with seperate sections for each model. Also included is a 7 page booklet covering Winchester oils and solvents of the day with pictures showing corked bottles.
Should date from 1912 to 1920 by model manufaturing overlap of these models.
Item # 0834 - $9.95 plus shipping.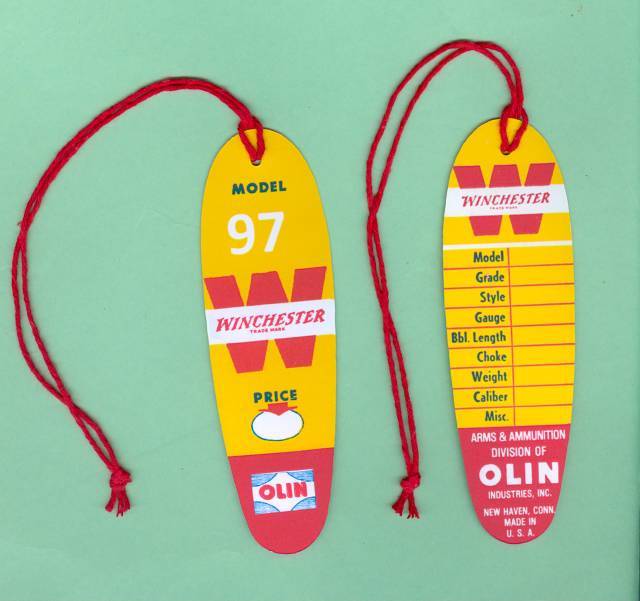 Winchester Model 97 Pre-64 reproduction Hang Tag. The back side has a blank fill in table for you rifles description. Great for record keeping or just for display of your fine shotgun.
Item # 0835 - $3.75 plus shipping.